Kagura dedication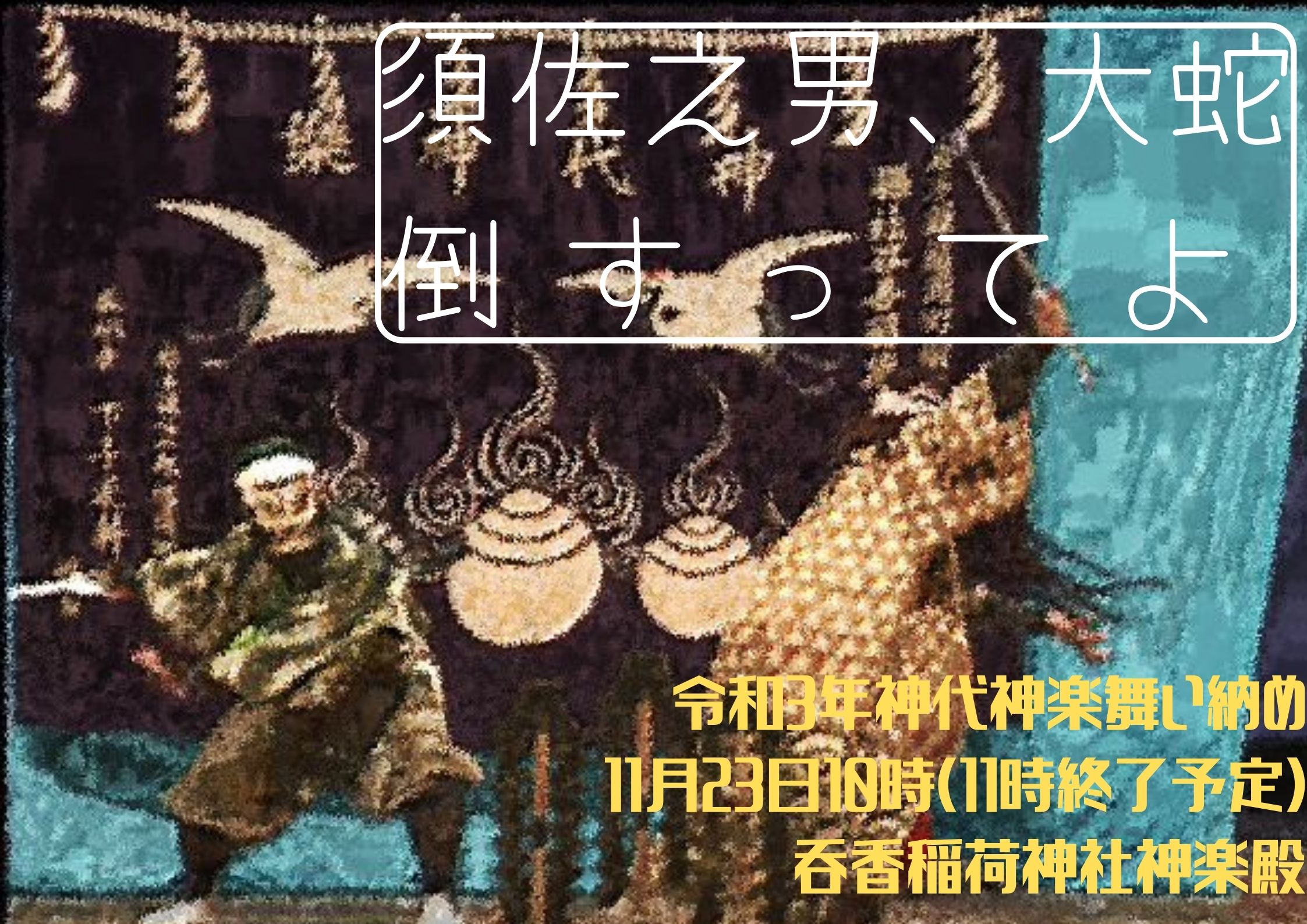 November 23, at Tonko Inari Shrine Kaguraden
There is a Kagura dedication.
This year's program
Mai shrine maiden
It will be a dance to exterminate the big snake.
From 10:00 to 11:00. Since it is outdoors, you can come and go freely.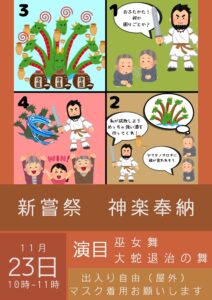 Holding period
2021/11/23~2021/11/23
Open time
Start 10 o'clock

Scheduled to end at 11:00
Venue

Tonko Inari Shrine Kaguraden

Address
21 Matsunomaru, Fukuoka, Ninohe
Contact
tonkouinari@apricot.ocn.ne.jp
HP
Click here for official website and other related sites

※Event information is subject to change. Please see the official website for details.