About usage fees for online sales (online payment)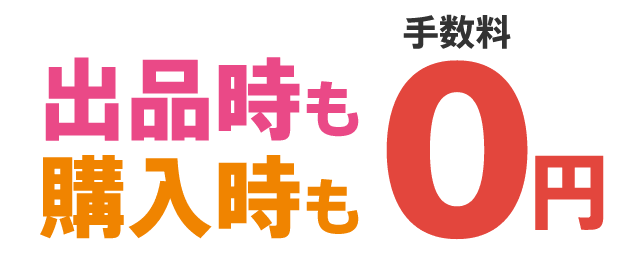 * There is no membership registration, monthly membership fee, listing fee, credit card fee, etc.
To buy
It will be purchased with a credit card. There is no fee.

④ To sell
Listing is free.

About payment of sales
Monthly sales minus 5% sales commission will be paid by bank transfer every month. It will be closed at the end of the month and will be paid on the 10th of the following month. However, if the sales price of the previous month is less than 1,000 yen, the transfer will not be made and it will be carried over to the next month. In addition, a transfer fee of 300 yen will be charged separately when making a transfer.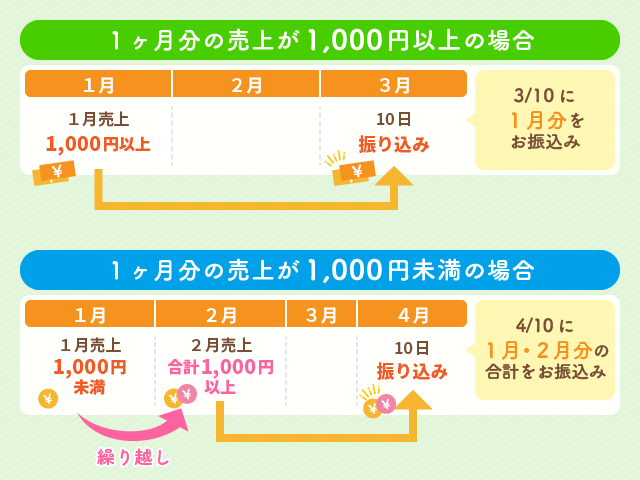 ■ Transaction flow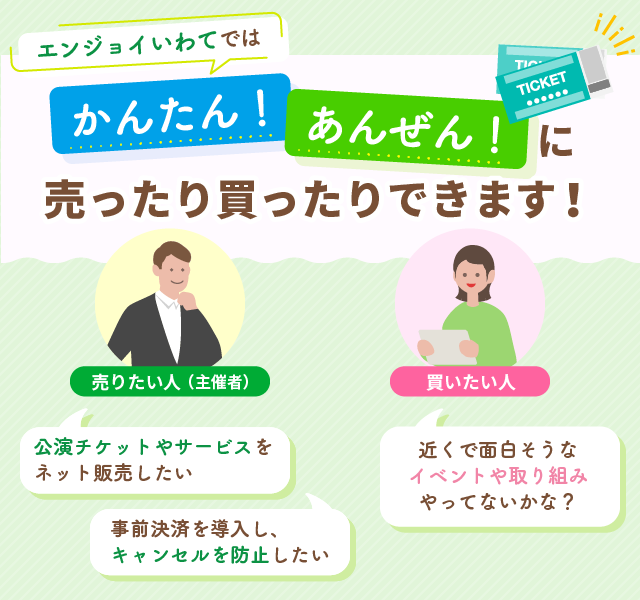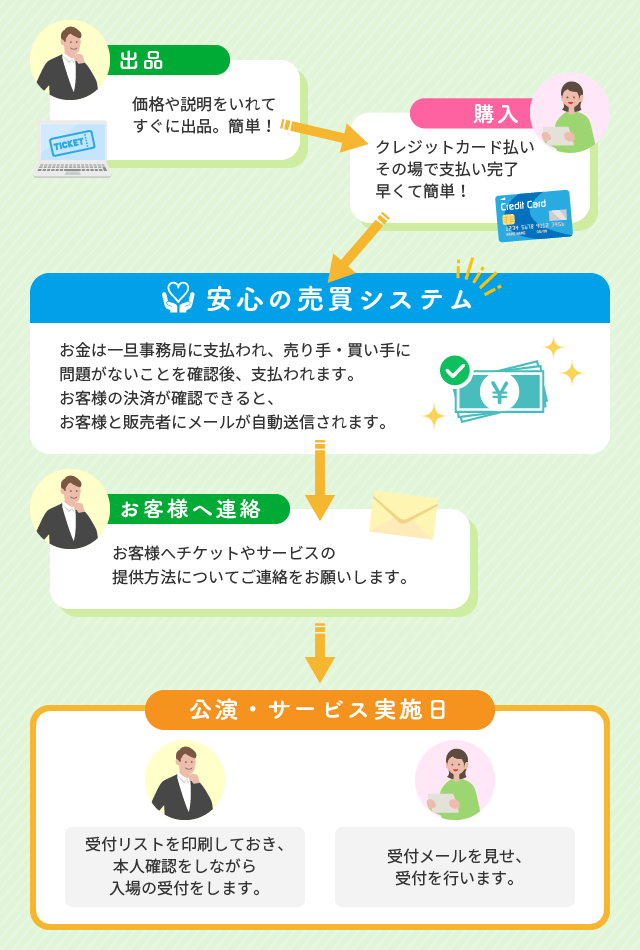 ■ Cancellation
If you wish to return or cancel your payment, you can cancel your payment free of charge within 27 days of purchase, provided the seller approves.
■ Comparison of sales commissions
The sales commission for "Enjoy Iwate" is very low compared to other services.
Not only event tickets, but also various products such as participation fees for classrooms and salons, services and goods can be exhibited. Please use it to develop sales channels and improve business efficiency.
| | | |
| --- | --- | --- |
| brand name | Listing cost | Sales commission |
| Enjoy Iwate | free | Five% |
| Eplus | 5,500 to 11,000 yen | 8-10% |
| Rakuten | 19,500 yen / month | 10-15% |
| Amazon | 4,900 yen / month | 8-15% |
| Mercari | free | Ten% |