Recruiting theater club members! |Meeting WS will be held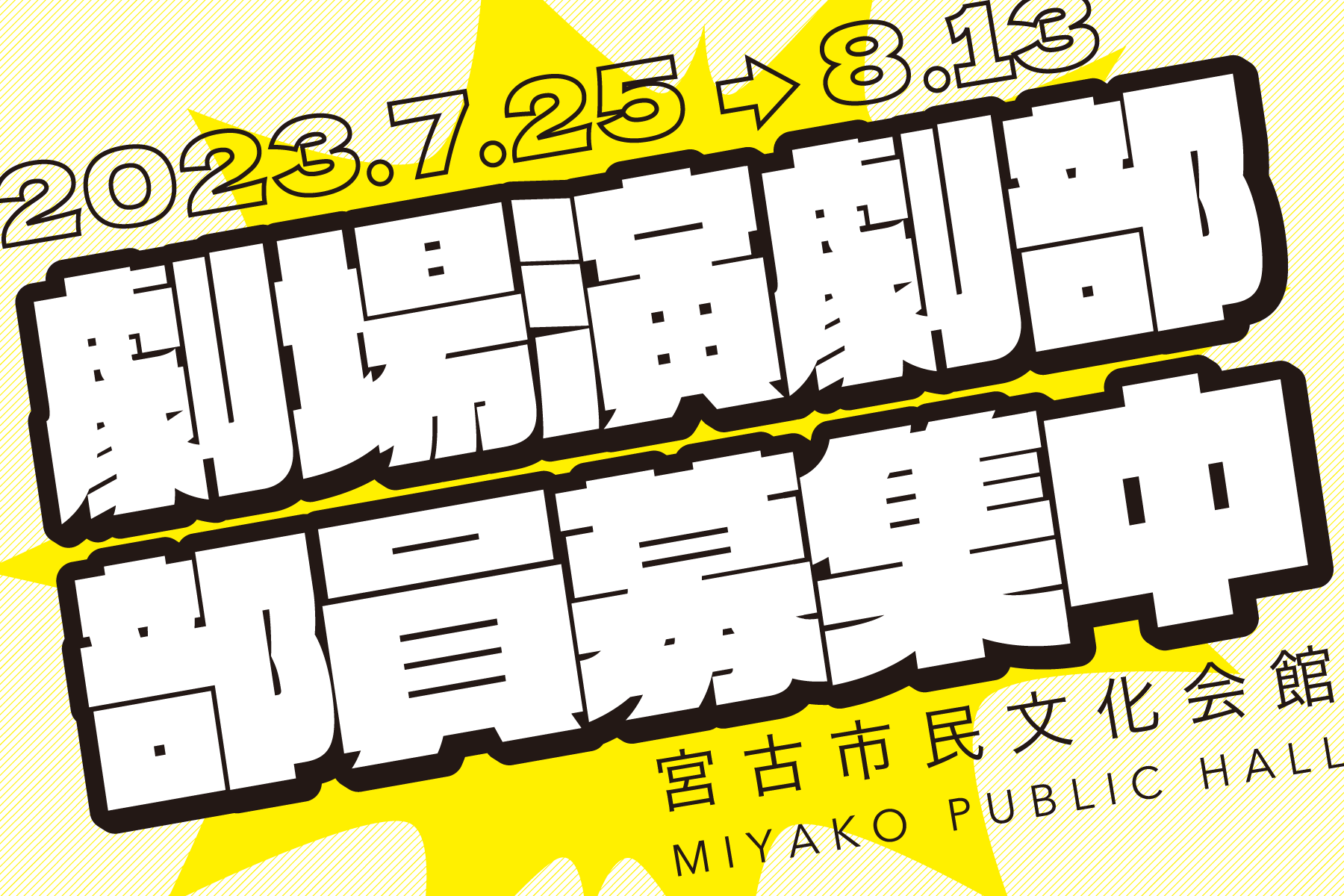 A three-week theater club suddenly appears in Miyako City, where there is no high school drama club.
Limited-time club activities will be held at the Miyako Citizens Cultural Center, and finally, theater performances will be held in Miyako City and Morioka City!
Artists residing in Miyako City and the staff of the Miyako Citizen's Cultural Center will give lectures and support on theater production.
Participation as a cast or just staff is possible! We look forward to your application!
===
[schedule] Participant WS/Meeting: June 3 (Sat) 10:00-16:00|Miyako Citizens Cultural Center <br /> Creation: July 25 (Tue)-August 10 (Thu) 13:00 18:00 *Closed on Mondays Miyako Performance: August 11 (Friday) 14:00-|Miyako City: Miyako Citizens Cultural Center, Middle Hall Morioka Performance: August 13 (Sunday) 14:00-|Morioka City: Kaze Studio * Stay in Morioka on the 12th (2 days and 1 night)
Holding period
2023/4/16~2023/5/27
Open time
Face-to-face WS

June 3 (Sat) 10:00-16:00
Venue

Miyako City Cultural Center

Address
2-22 Isokioki, Miyako-shi
Price
8,000 yen including travel expenses
Contact
Miyako Civic Cultural Center TEL 0193-63-2511
HP
Click here for official website and other related sites

※Event information is subject to change. Please see the official website for details.