[7/26 (Tue)] Everyone's Salon "Kanako's Atelier-Let's Enjoy Sketching-"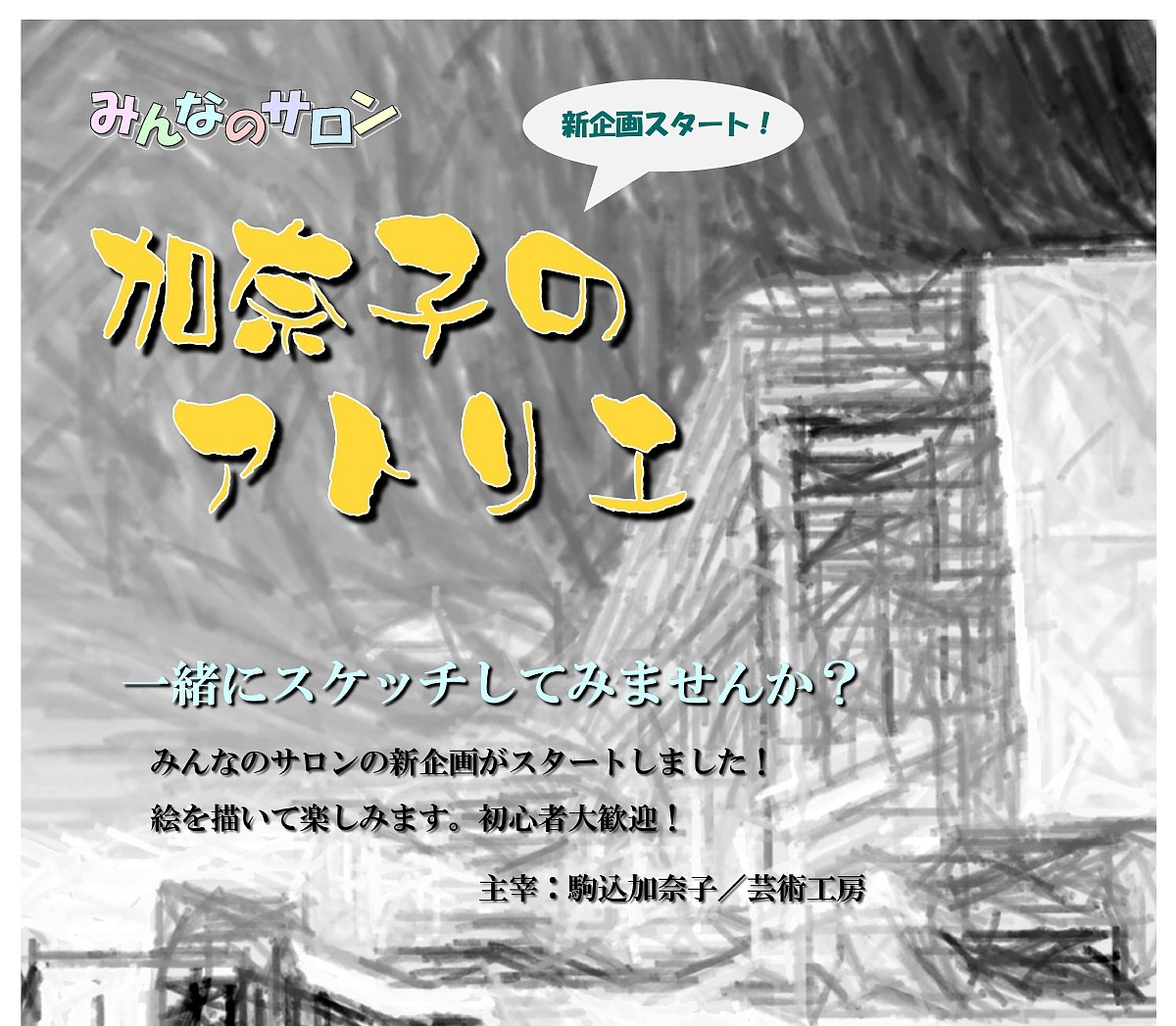 Feel free to enjoy sketching ♪
It is a meeting to gather several times a month and enjoy sketching.
Beginners and veterans are welcome!
Let's sketch what we want together.
The presidency is Kanako Komagome, who is doing creative activities in Kitakami City.
* Capacity is 4 people. If you would like to participate, please make a reservation by email or phone in advance.
* Please bring paper and writing utensils (pencil 2B, etc.).
Click here to make a reservation!
NPO corporation art studio
TEL: 0197-64-7567 (Responsible: Kunno)
Email: info@g-kobo.net
Holding period
2022/7/26
Open time
13:30~15:00
Venue
Sakura Hall Training Room

(Please come to the room labeled "Minna no Salon".)
Address
2-1-1, Sakuradori, Kitakami-shi
Parking
Yes (free)
Price
Participation fee: 300 yen
Contact
NPO corporation art studio

TEL: 0197-64-7567

Email: info@g-kobo.net
HP
Click here for official website and other related sites

※Event information is subject to change. Please see the official website for details.