Archery Class Phase 2 (Applications accepted from 8/10)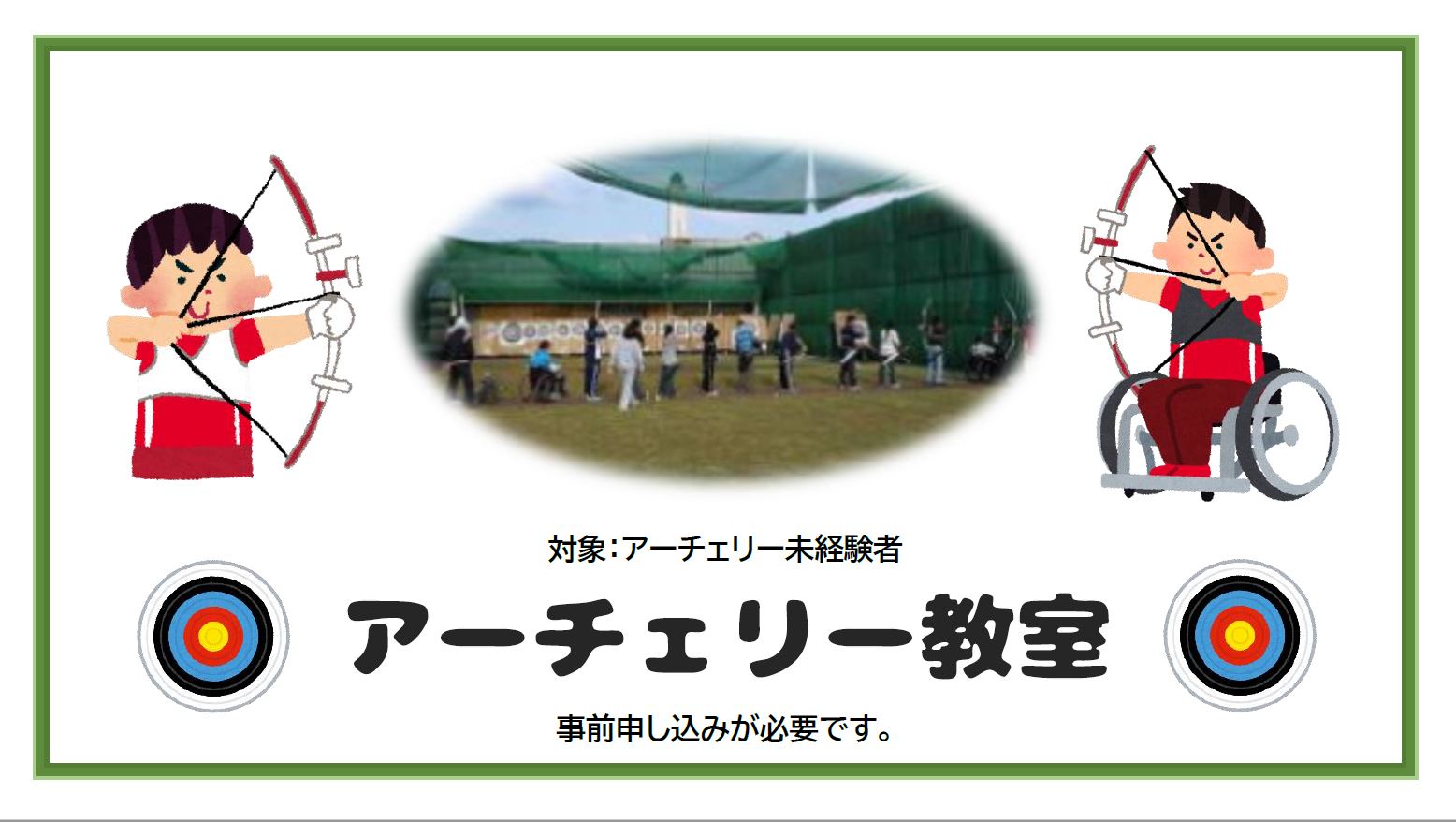 Applications accepted from 8/10
This class is for those who have no archery experience. Safety training on competition etiquette, assembly and disassembly, live shooting practice, and a certification meeting will be held on the final day.
9/10, 9/24, 10/1, 10/8, 10/15, 10/22, 10/29, 11/5 8 times Sunday 13:00~14:45 (Registration 12:30~)
*Experience sessions will also be held. 8/27 (Sun) 13:00-14:45 Application acceptance starts from 7/27
Eligibility: People with disabilities (those with physical, hearing, or internal disabilities), seniors (ages 65 and over), the general public, students (high school students and older), and those who have been provisionally certified for the archery field of the museum.
Capacity: about 10 people
Clothing and things to bring: Exercise clothes, drinking water, rain gear, etc.
Holding period
2023/9/10~2023/11/5
Open time
13:00~14:45 (Reception 12:30~)
Another schedule
Reserve day (11/12・11/19)
Venue

Fureai Land Iwate Archery Range (Outdoor)

Address
8-1-3 Sanbonyanagi, Morioka City
Parking
Free (general parking lot: approx. 170 cars / friendly parking lot: approx. 30 cars)
Access
0 minute walk from "Fureai Land Iwate" bus stop, 5 minute walk from "Sanbonyanagi Gongendo" bus stop, 10 minute walk from "Sanbonyanagi" bus stop, 30 minute walk from JR Tohoku Line "Iwate-Ioka Station"
Price
Archery field usage fee

* Persons with disabilities and the elderly (ages 65 and over) are free of charge, 220 yen per general visitor, and 120 yen per visit for students (high school students and older)
Contact
Fureai Land Iwate Sports Guidance Group Tel.019-637-4469
HP
Click here for official website and other related sites

※Event information is subject to change. Please see the official website for details.