Autumn treasure walk / held on Sunday [Tsuko's Atelier Art Workshop]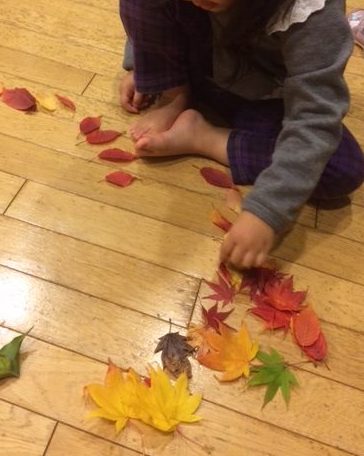 Held on Sunday, October 17, 2021
~ Autumn treasure walk ~
Speaking of autumn treasure
Acorns, acorn hats, nuts, fallen leaves, twigs …
It 's slippery, it 's squishy,
Does it smell, is it the same color on the back and front?
If you pick up a lot of autumn treasures, let's paste and connect them to make them!
* In case of rain, we will work with the leaves and nuts prepared here.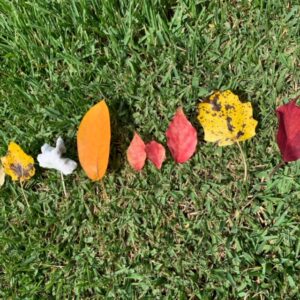 [Material] Leaves, nuts, pens, tapes, scissors, yarn, etc. that you picked up by yourself
[Recommended effects of child art therapists] Observation, nature experience, action, independence, and enjoyment
● Target: 3-9 children
● What to bring: Outerwear, takeaway bag
* Please come in a style that does not bother you with dirt.
* There is also "If you get tired of it, it's over".
* Please take measures to prevent infection such as masks.
Holding period
2021/10/17
Open time
①09:30-10:30 (Parent-child 6 groups level)

②11:00-12:00 (Parent-child 6 groups level)
Venue
Kitakami City Cultural Exchange Center Sakura Hall

2nd floor, small atelier 2
Address
2-1-1 Sakuradori, Kitakami City
Parking
Yes (free)
Price
500 yen per child (free for children under 3 years old)
Contact
There are two ways to apply

① LINE (You can register LINE from the homepage)

② Email form from the homepage



Click here for other inquiries

Atelier of Tatsuko (Yoshiko Shimada)

withcolorshimada@gmail.com

080-5570-8140
HP
Click here for official website and other related sites

※Event information is subject to change. Please see the official website for details.