[9/27 (Wed)] Everyone's Salon "Kanako's Atelier ~How to draw for the first time~"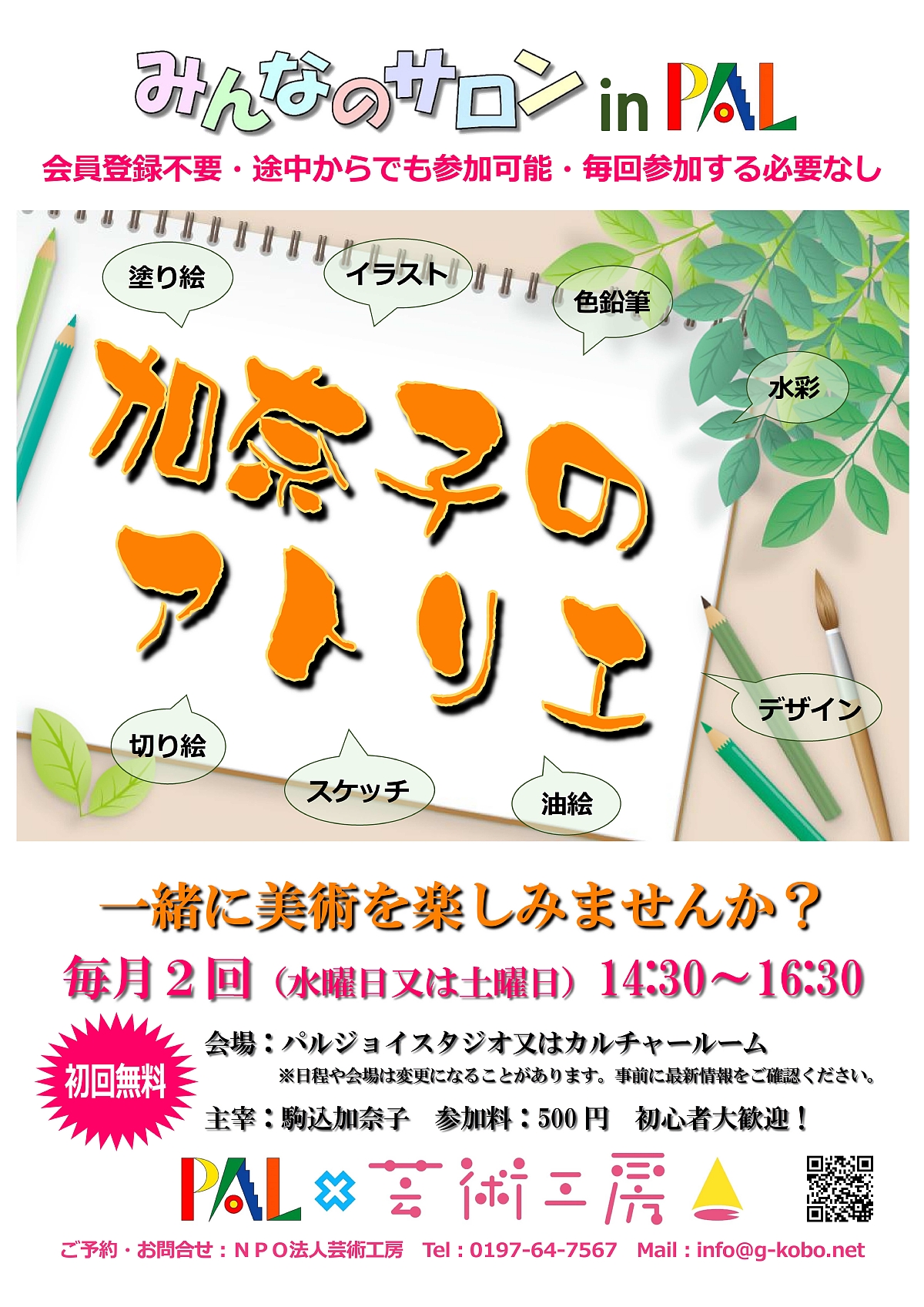 Feel free to enjoy art♪
Twice a month, I enjoy art activities such as sketching and watercolor painting.
There is no need to register as a member, and there is no need to participate every time.
The organizer is Kanako Komagome, who is active in creative activities in Kitakami City.
Both beginners and veterans are welcome!
Let's talk while drawing what you want.
We have art supplies available. Please feel free to join us.
Date and time : September 27th (Wednesday) 14:30-16:30
Venue : Ezuriko Shopping Center Pal Joy Studio
Participation fee : 500 yen (first time free)
Click here for inquiries!
NPO art studio
TEL: 0197-64-7567
Email: info@g-kobo.net
Holding period
2023/9/27
Open time
14:30~16:30
Another schedule
Event schedule → http://www.gkobo.jp/cat583/cat586/post_131.html
Venue
Ezuriko Shopping Center Pal

1st floor Joy Studio
Address
19-68 Kitakiyagi, Kitakami City
Parking
Yes (free)
Price
Participation fee: 500 yen (first time free)
Contact
NPO art studio

TEL: 0197-64-7567

Email: info@g-kobo.net
HP
Click here for official website and other related sites

※Event information is subject to change. Please see the official website for details.