<Reception Closed> Tsunoko Atelier [Expedition Party and Flower Soup in Kominka Matabei]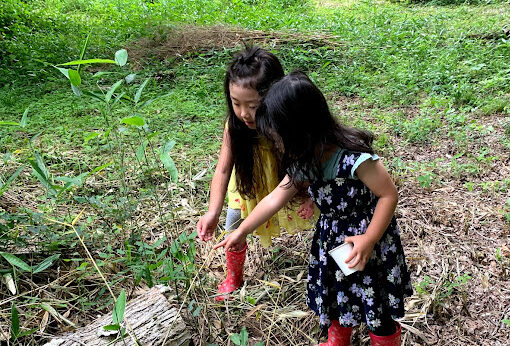 Held on Sunday, May 21, 2023
~ Expedition and Flower Soup in Kominka Matabei ~
Pink, yellow, purple, orange…
Such attractive colorful flowers and leaves
I wonder who colored it! ?
It's really nice to have "color" in this world!
This is a workshop to be held in a satoyama full of such attractive nature.
Let's make "Flower Soup" by picking flowers and leaves while exploring.
*Contents may change in case of rain.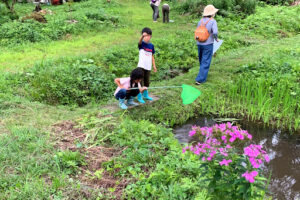 [Material] Leaves and flowers
[Effects recommended by children's art therapists] Nature experience, powers of observation, powers of discovery, powers of enjoyment, curiosity, powers of action, independence, powers of play.
There are no role models or correct answers for play, so if you create an environment where children can leave things up to them, they will be able to have fun with their interests and curiosity and accumulate experiences and experiences.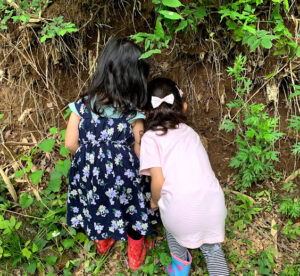 ● Target: 3 to 9 children
●What to bring: Change of clothes just in case, newspaper (to prevent internal mud)
*We recommend boots for both parents and children. Also, please come in a style that you don't mind getting dirty.
* There is also a "When you get bored, it's over" option.
*Infection prevention measures are left to the judgment of each family.
Tsunoko Atelier LINE official account
https://lin.ee/d1s98Ei
Holding period
2023/5/21
Open time
10:00-11:00 (parent-child 10 group level)
Venue

Kominka Matabei

Address
Kitakami City Kuroiwa 10 Jiwari 40
Parking
Yes (free)
Price
500 yen per child (free for children under 3 years old)
Contact
How to apply

① LINE https://lin.ee/d1s98Ei

(You can also register on LINE from the homepage)

②Instagram message

https://instagram.com/tunoko._.no._.atelier

③ Email form from the homepage



Click here for other inquiries

Tsunoko's Atelier (Yoshiko Shimada)

withcolorshimada@gmail.com

080-5570-8140
HP
Click here for official website and other related sites

※Event information is subject to change. Please see the official website for details.