2023 Agricultural Drone Presentation at Mizusawa, Oshu City, Iwate Prefecture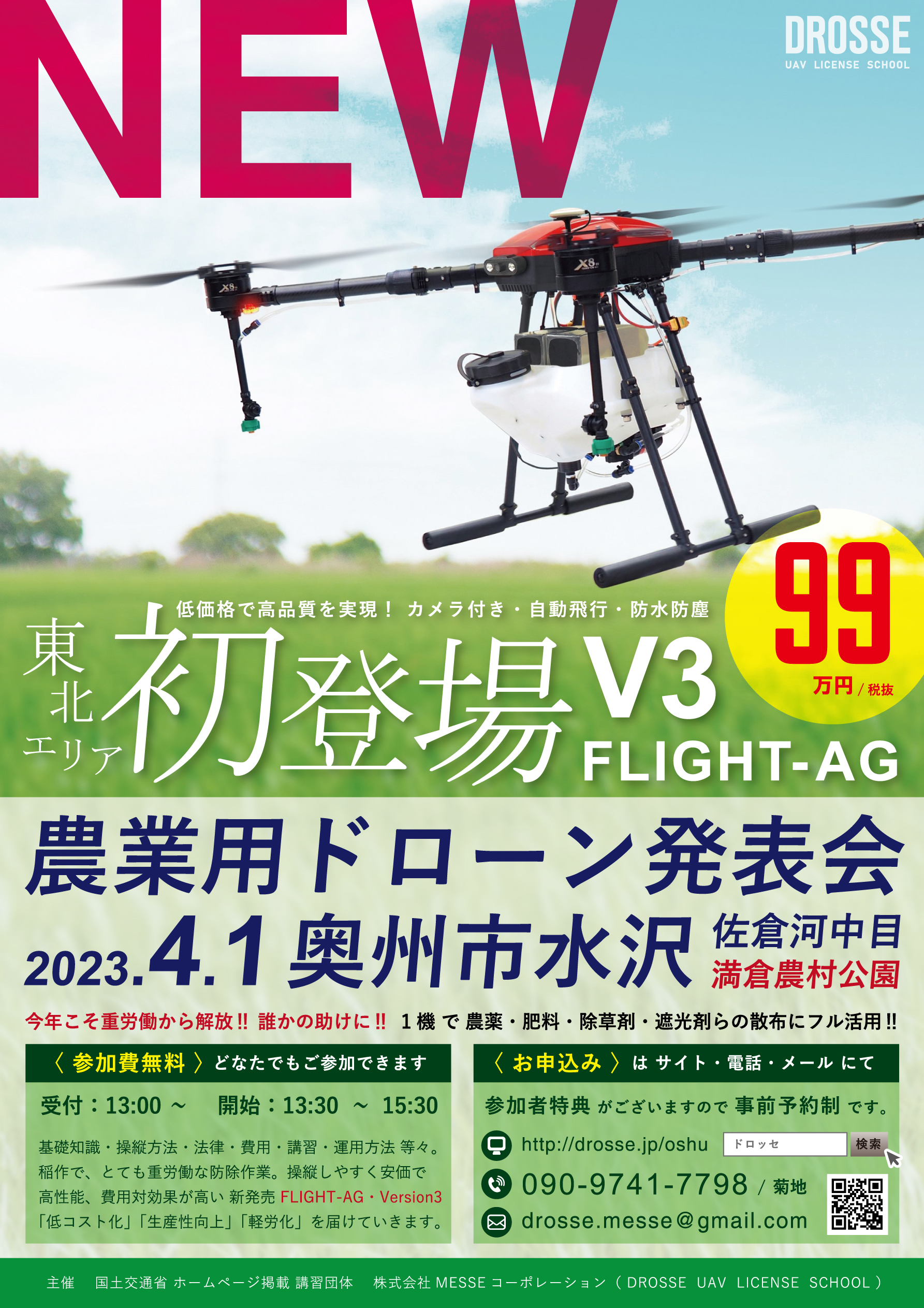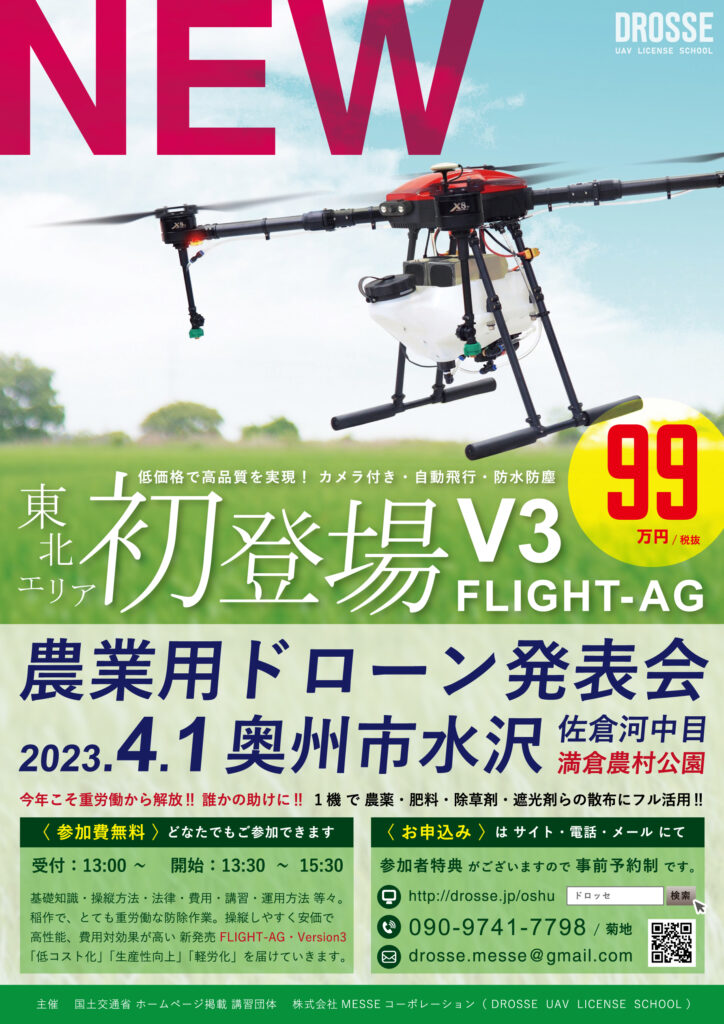 Agricultural drone presentation at Mizusawa, Oshu City, Iwate Prefecture
FLIGHT-AG V3
Venue: Mitsukura Rural Park, Kawanakame, Sakura, Mizusawa, Oshu City, Iwate Prefecture
Date: April 1, 2023 Reception 13:00 Start 13:30 – 15:30
Contents: Basic knowledge, operation method, law, cost, training, operation method, etc. In rice cultivation, it is a very hard work to control. Easy to operate, low cost, high performance, and high cost effectiveness New release FLIGHT-AG Version 3 We will deliver "low cost", "improved productivity" and "light labor".
Privilege: Participant benefits are available. Please make a reservation in advance.
Holding period
2023/4/1~2023/4/1
Open time
opening

start the show
Another schedule
April 1, 2023 Reception 13:00 Start 13:30 – 15:30
Venue

Mankang Rural Park

Address
Kawanakame, Mizusawa, Oshu City
Parking
can be
Price
free
Contact
Click here for inquiries and applications

Please feel free to join us.



http://drosse.jp/oshu
HP
Click here for official website and other related sites

※Event information is subject to change. Please see the official website for details.