Japanese drum workshop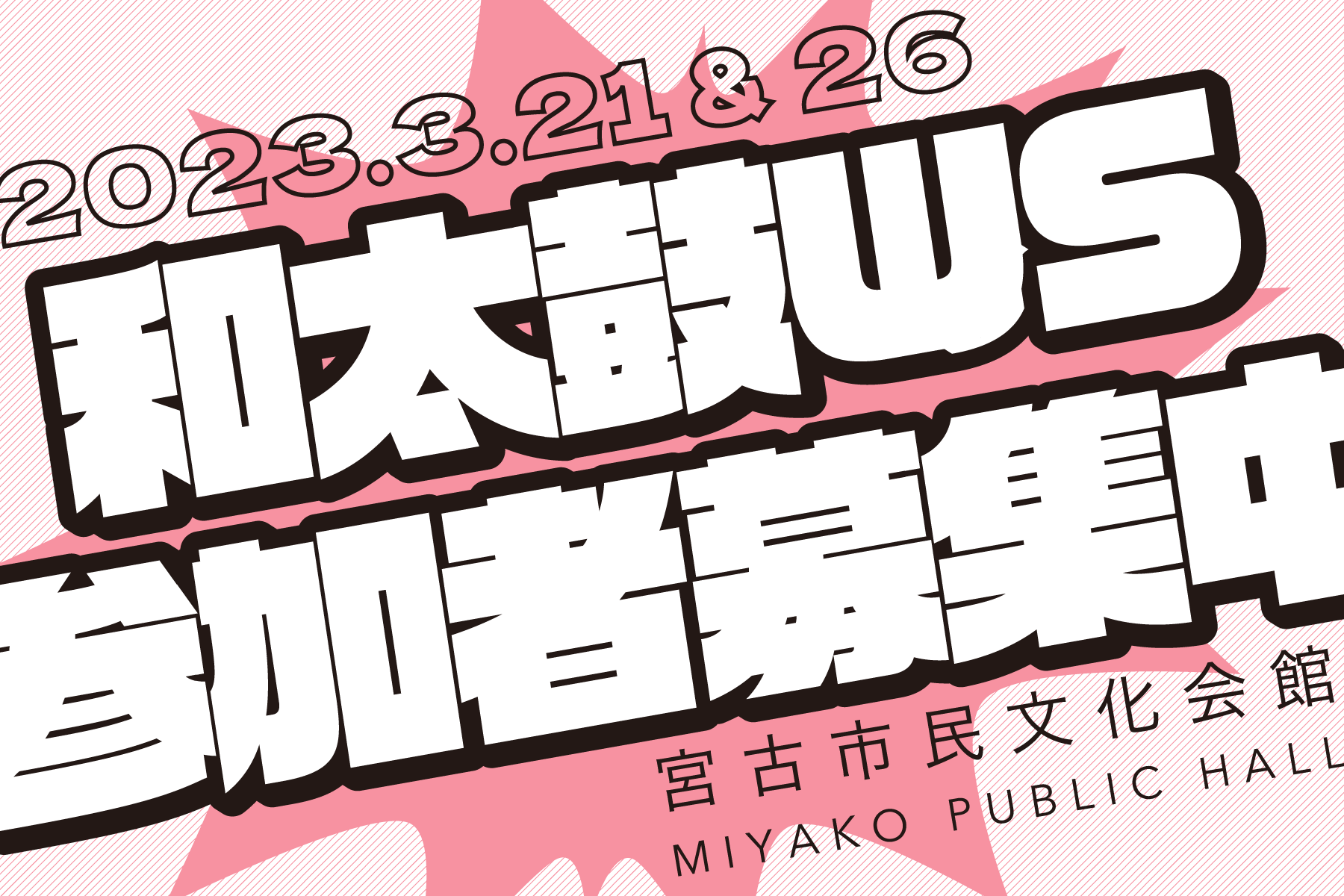 A two-day workshop taught by an experienced instructor who has been involved in taiko drumming!
Japanese drums are familiar in Miyako, but there are few people who have experience playing them.
Wadaiko, which is played with a loud sound, is an instrument that even if you are interested, you cannot experience it on your own.
Wadaiko that reverberates through your body, small drums that beat rhythmically, why not take this opportunity to experience wadaiko?
Applicants can perform at the "Sanriku Taiko Festival" held on May 5, 2023 (Venue: Miyako Citizen's Cultural Center Large Hall)!
Application Requirements
Eligibility | Those who are in the third grade of elementary school or above and can participate for two days. Beginners welcome!
Capacity | 13 people (first-come-first-served basis)
Participation fee: 800 yen (accident insurance subscription fee)
Teacher
Kenichi Sugano Lives in Rikuzentakata. Since immediately after the earthquake, he has been working hard to restore the damaged drums, revive the moving Tanabata summer festival that has been held for a long time in Takada Town, Rikuzentakata City, and foster coastal drum groups. Worked as a planner and coordinator for the Sanriku Taiko Festival.
Holding period
2023/3/21
Open time
13:00〜16:00
Another schedule
2023/3/26|13:00〜16:00
Venue

Miyako City Cultural Center

Address
2-22 Isokioki, Miyako City
Price
800 yen (included as accident insurance premium)
Contact
★Please let us know your name, age (grade), phone number and address by email or phone.

<< application deadline: Tuesday, March 14 >>



NPO Iwate Art Support Center

TEL: 019-656-8145 (Weekdays 10:00-18:00)

E-MAIL: info@iwate-arts.jp
HP
Click here for official website and other related sites

※Event information is subject to change. Please see the official website for details.