Let's know Job tag, let's talk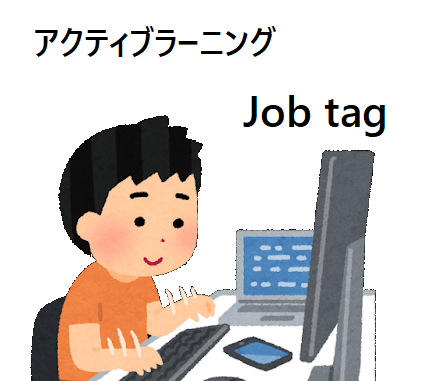 For faculty and staff Let's learn and talk about Job tags [Online]
Saturday, March 18, 2023 13:30-15:00
Nice to meet you, this is Office Madoka Osaka.
Over 10 years 2500 students per year
I am presenting at a career course.
Now, the job search site Job tag has been released by the Ministry of Health, Labor and Welfare.
Some prefectures are instructed to use this site for education.
Therefore, we asked faculty and staff to know the basic operations, and then everyone
Would you like to talk candidly about career education?
If you are a teacher, please join us in elementary, junior high, and high school.
This time, using the active learning method,
We will also take time to work and search for job tags.
If possible, please connect from a PC.
We will support you to make this time a good one for you.
schedule for the day
1. how are you doing today?
2. Work "I know" and "I want to be"
3. Basic operation of Job tag and teaching tips
4. Let's check the work!
5. Let's share our work
Click here for HP profile
In addition, if the schedule does not match this time
If you would like to try it as a teacher training for spring break school
Please contact us from HP.
We look forward to your participation.
Click here to apply (you will be redirected to another site)
Holding period
2023/3/18
Open time
Access start 13:15

Holding time 13:30-15:00
Another schedule
Other days
Venue
From your home for online start

Please access from a PC if possible.・
Address
Hachinohe City, Aomori Prefecture
Price
Free (Held as part of Office Enkobi CSR activities)
Contact
officemadoka1962@gmail.dom
HP
Click here for official website and other related sites

※Event information is subject to change. Please see the official website for details.