Brush up on your love♪ in KUJI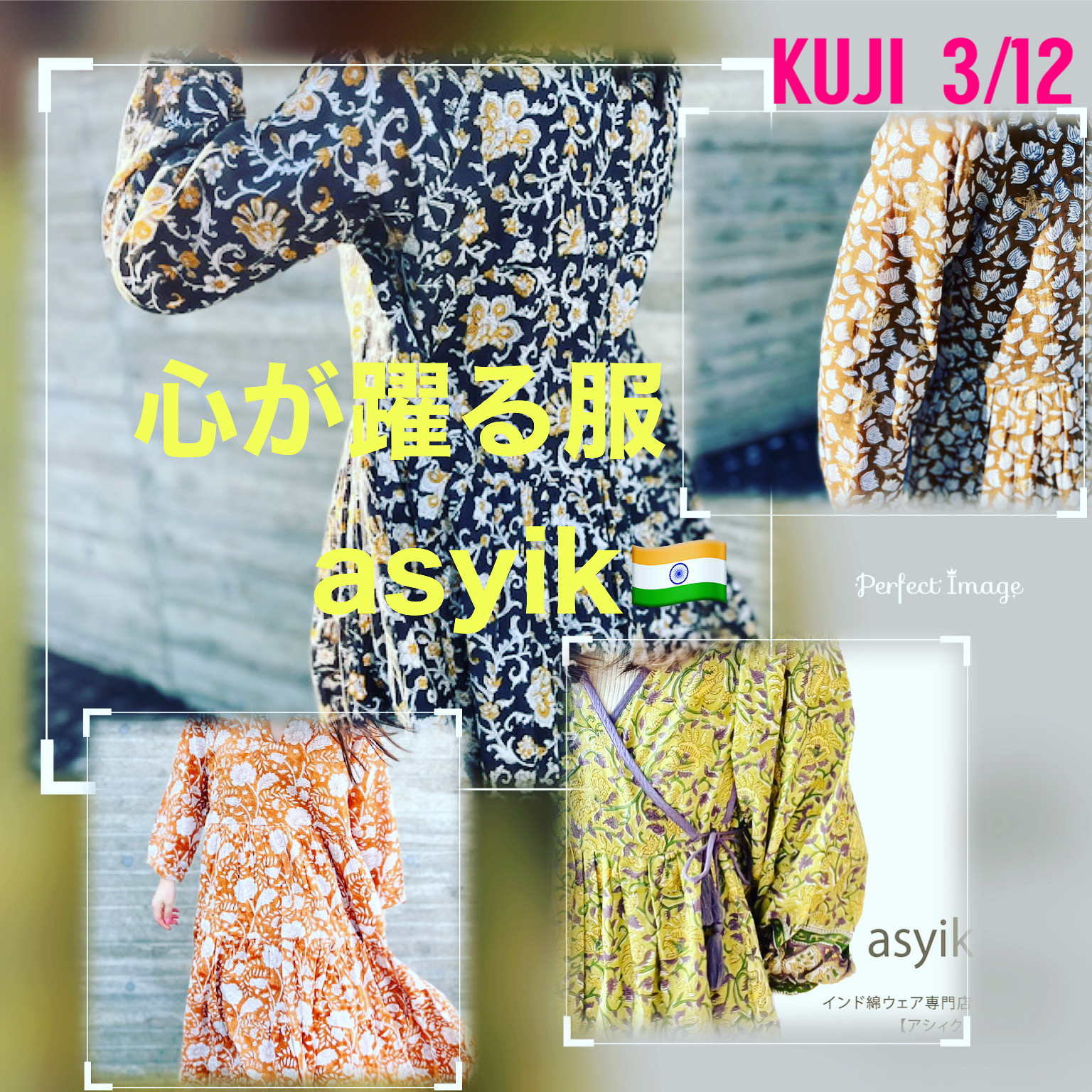 Kuji 3/12 ( Sun ) [Sales booth information]
https://ameblo.jp/suki8job/entry-12786211415.html
Store specializing in block print wear
Exciting clothes " asyik "
Let me introduce you♪
The soft fabric can also be used in winter.
Recommended for room wear too 🥰
India 🇮🇳 Made by craftsmen of partner workshop
Selling Indian cotton wear with original designs
Everything is made by hand by artisans
Indian traditional craft "Block print"
Dye is applied to a hand-carved woodblock, one pattern at a time.
Because it prints on the cloth like pressing a plate
Uniquely soft lines and
The overlapping of beautiful colors is attractive🇮🇳
Look 👁 Through my sleeves ♪ My heart dances involuntarily
Please take a look at the beautiful wear at the venue 🧡
Store specializing in block print wear
" asyik " _ _
Event date and time 3/12 ( Sun ) 11:00 to 16:00
Location YOMUNOSU multipurpose room (1st floor )
3-58 Chuo, Kuji City, Iwate Prefecture
#Indian cotton #block print #mail order #original brand #fashion #design #enjoy fashion #cotton #cotton #sensitive skin # skin – friendly #clothes #Morioka #Iwate #Kuji City #Fukushima #excited #fun #happiness #relax # _ _ _ _ _ _ _ _ _ _ Bringing more happy moments to the world #happy #ご縁に感謝#originalbranded #morioka #fashion #design #gift #art #original
Holding period
2023/3/12~2023/3/12
Open time
Opening at 10:30

The show starts at 11:00~
Venue

YOMUNOSU multi-purpose room (first floor)

Address
3-58 Chuo, Kuji City, Iwate Prefecture
Parking
can be
Access
1 minute walk from Kuji Station
Price
free entrance
Contact
Leading to a dimension that cannot be reached on its own

Light Center Nefer (on a nationwide business trip)

~ For those who want to create a future beyond their expectations ~

http://nefer8create.tokyo

Individual (face-to-face/remote) session

Various metaphysical classes, meditation handdowns

Lightworker Healer Training

Meditation and hands-on event planning

(Home parties, stores, corporate dispatch, etc.)


HP
Click here for official website and other related sites

※Event information is subject to change. Please see the official website for details.