2023/3/21 store opening application guidelines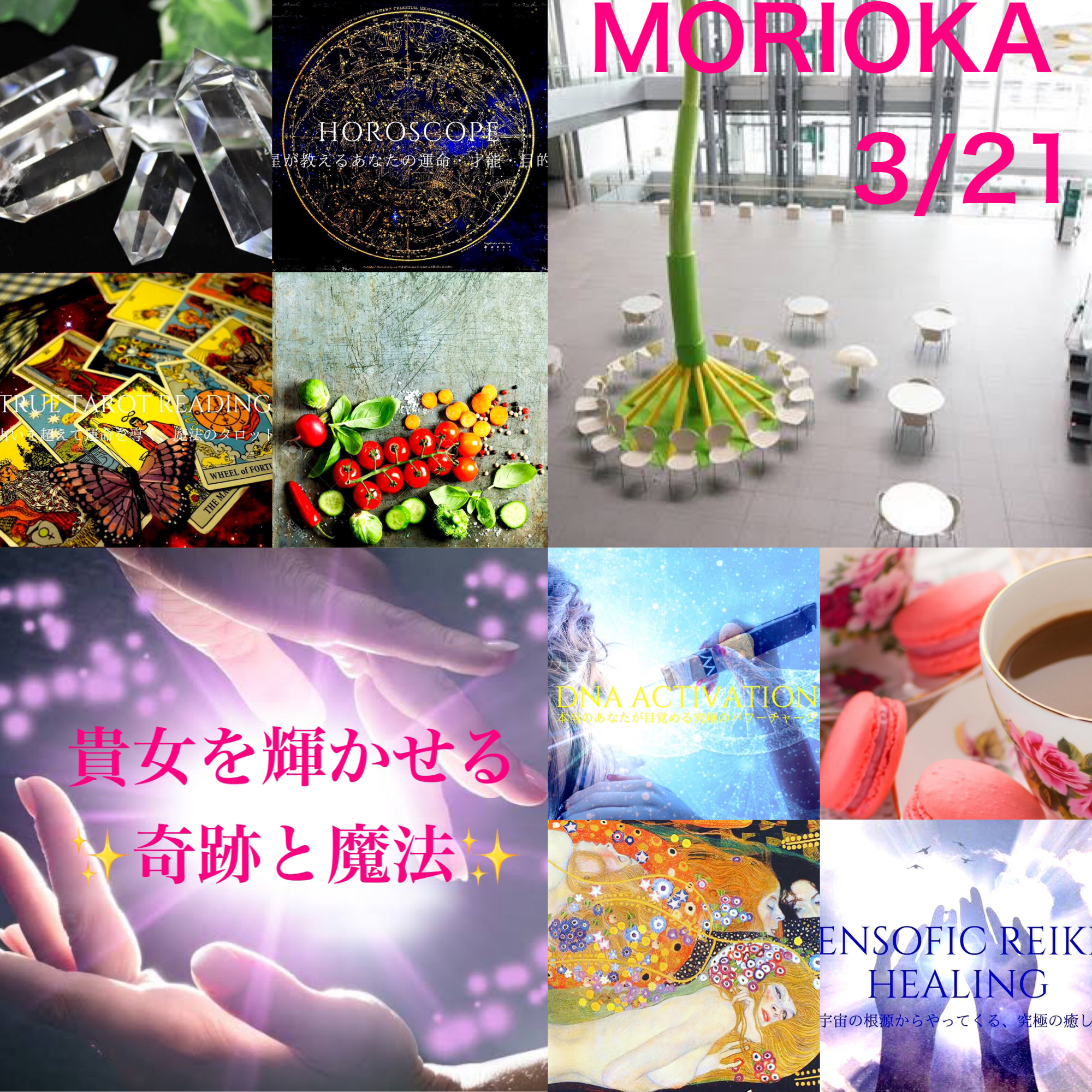 "Refine your love ♪" 2023/3/21 store opening application guidelines
"Improving what I like♪" is about starting a business, opening a business, importing personal items, pesticide-free food, handicrafts, craftsmen , etc.
We will hold workshops, sales, relaxation, beauty, etc. with the theme of encountering things that enrich the mind and body.
We provide a place where we can receive true abundance and express beauty based on goodness so that the earth can be friendly to all life.
This is an event that proposes a new way of life where you can experience services that enrich your mind and body.
Date March 21 , 2023 11 : 00-16 : 00 _
Location Aina Prefectural Plaza (4th floor )
Eating and drinking free space Meeting room 602 (6th floor )
1-7-1 Morioka Station Nishidori , Morioka City , Iwate Prefecture
Opening fee 1 booth frontage 1.8m x 1.5m
Recruitment booth number 33 booths
Exhibition fee 5500 yen ( tax included )
Genres that can be opened
Relaxation, massage, workshops, handmade, therapy, fortune telling
Beauty, nails, pesticide-free rice, pesticide-free vegetables, organic sweets, free-range eggs, happy cow dairy products, flea markets, etc.
Only when the products are sold out, you can leave early
* Other than that, it is not possible
It is not possible to change the contents of the store at the time of applying for the store.
* For notification on SNS and insert flyers in the Iwate Nippo
Wear a mask on the day Please cooperate with measures to prevent coronavirus infection such as hand disinfection.
If the store is canceled due to the circumstances of the store owner, the store fee cannot be refunded.
Please note that even if the event is canceled due to natural disasters or coronavirus infection prevention measures, we cannot refund the store opening fee.
If you have a fever or feel unwell on the day of the event, please refrain from entering the store.
Please note that the store opening fee at that time cannot be refunded.
Items for sale must be your own original works or processed foods, and imitations and second-hand items cannot be sold.
Please wrap cooked and processed products by yourself and label the quality clearly before selling. On-site cooking is prohibited.
Labeled contents: Name, raw material name, additive name, expiration date, storage method, manufacturer name, address, telephone number
All garbage generated by yourself
Please take it home with you.
Please use the parking lot at actual cost.
Please move in by 9:00 and move out by 16:50 .
[How to apply for a store] Deadline 2023/2/6 full moon
We accept reservations on a first-come, first-served basis.
Please send the following contents by e-mail.
Shop name, name ( up to 2 people per booth can participate)
Address, phone number, email address
Details of the store opening, images showing the store opening content and image of the store, desired fixtures, home appliances
Own homepage or Instagram ID (if any)
Up to 2 people per booth can participate, children are welcome
If you sell food, please email a copy of the business license issued by the public health center.
If you wish to bring in electrical appliances such as computers, humidifiers, etc., please apply in advance.
As for attracting customers, the awareness of each person will be reflected in the event, so let's announce the event on your own SNS and acquaintances.
◆If you want equipment, please apply.
80 long desks ( 180cm x 60cm )
100 chairs can be borrowed on a first-come, first-served basis
Hosted by Yukari Kosode
Email address suki8job@gmail.com
Instagram ID https://instagram.com/lightcenter.nefer?igshid=YmMyMTA2M2Y=
SNS for events
Instagram ID https://instagram.com/suki8job?igshid=YmMyMTA2M2Y=
Ameblo https://ameblo.jp/suki8job/
Holding period
2023/3/21~2023/3/21
Open time
Opening 11~16:00

start the show
Venue
Aina Kenmin Plaza (4th floor)

Eating and drinking free space Meeting room 602 (6th floor)
Address
1-7-1 Morioka Station Nishidori, Morioka City, Iwate Prefecture
Parking
Paid
Price
Exhibition fee 5500 yen


Contact
Hosted by Yukari Kosode

Leading to a dimension that cannot be reached on its own

Light Center Nefer (during domestic and international business trips)

~ For those who want to create a future beyond their expectations ~

Individual (face-to-face/remote) session

Various metaphysical classes, meditation handdowns

Lightworker Healer Training

Meditation and hands-on events held

(Home parties, stores, corporate dispatch, etc.)


HP
Click here for official website and other related sites

※Event information is subject to change. Please see the official website for details.