One-point sign language classroom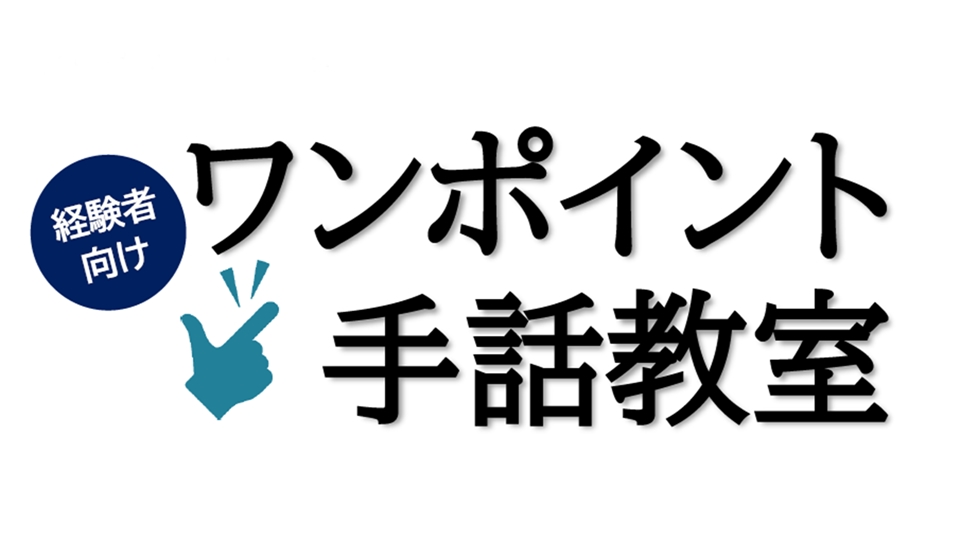 Accepting applications
Anyone with experience learning sign language for greetings and self-introduction can participate.
If you don't have a chance to use sign language, or if you want to increase your knowledge of sign language, please feel free to join us.
---
Schedule |
1st: April 15, 2020 (Sat) 10:00-11:30 (end)
2nd: Thursday, July 20, 2020 10:00-11:30 (end)
3rd: October 5, 2020 (Thursday) 10:00-11:30
4th: December 2, 2020 (Sat) 10:00-11:30

Venue | Fureai Land Iwate training room
Capacity | 16 people each time (*)
Fee | Free
Application method | Application form, telephone, fax, visit, mail
Click here for the application form
* If the number of applications exceeds the capacity two weeks before the event date, priority will be given to new applicants, etc., and a lottery will be held.
* We will contact you by postcard or email 1-2 weeks before the event to confirm whether or not you can participate. (Postcards take time to arrive, so if you would like to know as soon as possible whether or not you will be able to participate, please apply by email.)
*Since sign language is a language that uses not only hand movements but also facial expressions, vocalization is prohibited in the classroom and masks are removed. Please apply after understanding and acknowledging.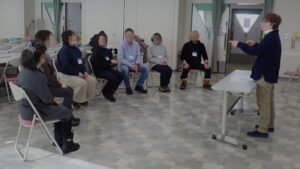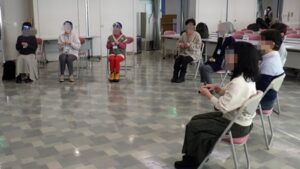 The photo is from last year.
Holding period
2023/4/15~2023/12/2
Open time
10:00~11:30
Venue

Fureai Land Iwate 2nd Floor Training Room

Address
8-1-3 Sanbonyanagi, Morioka City
Parking
Free (general parking lot: approx. 170 cars / friendly parking lot: approx. 30 cars)
Access
0 minute walk from "Fureai Land Iwate" bus stop, 5 minute walk from "Sanbonyanagi Gongendo" bus stop, 10 minute walk from "Sanbonyanagi" bus stop, 30 minute walk from JR Tohoku Line "Iwate-Ioka Station"
Price
free
Contact
Fureai Land Iwate Management Guidance Group

Tel.019-637-7444 Fax.019-637-7544
HP
Click here for official website and other related sites

※Event information is subject to change. Please see the official website for details.