[Started March 11, 2022] Adler Psychology Base Life Design Lab.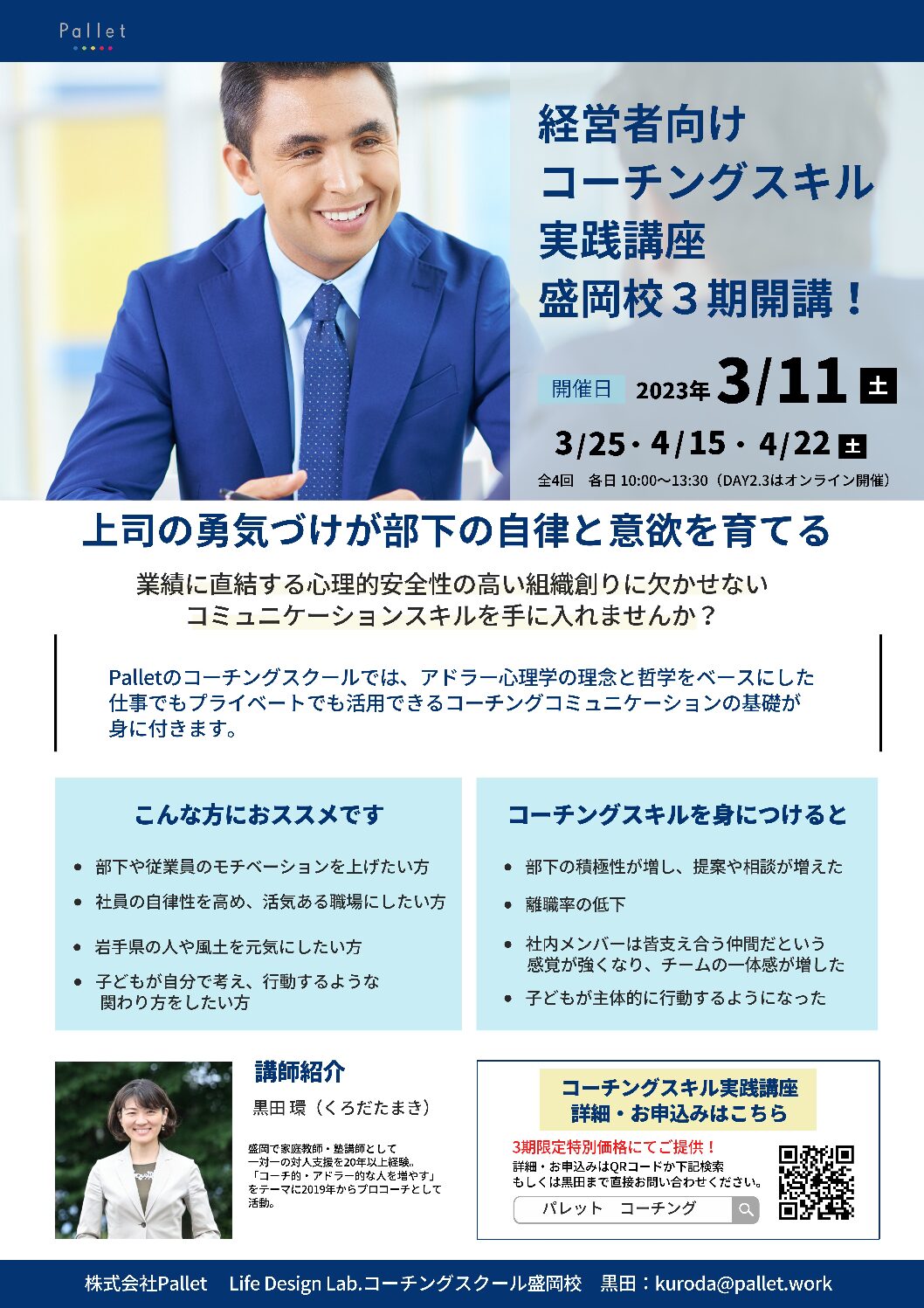 Holding period
2023/3/11~2023/4/22
Open time
*4Days: 3/11, 3/25, 4/15, 4/22

*10:00-13:30

*There is a possibility that the end time will be off by about 15 minutes before or after each day.

*Please contact us if some dates are not convenient for you.

(It is possible to transfer to the Basic class next time.)
Venue
Opening: Online and offline mixed event



*Day1・4(3/11・4/22)Morioka City

*Day 2/3 (3/25/4/15) Online (zoom)
Address
Days 1 and 4 in Morioka City, Days 2 and 3 online (zoom)
Price
*4Days: 14 hours (+ coaching experience, etc.)

* Special price to commemorate the opening of the course: 77,000 yen (tax included)
Contact
* Details: https://peatix.com/event/create2/3443303/edit#/advanced

* Person in charge: Kuroda: kuroda@pallet.work


HP
Click here for official website and other related sites

※Event information is subject to change. Please see the official website for details.