Relaxing therapy introductory course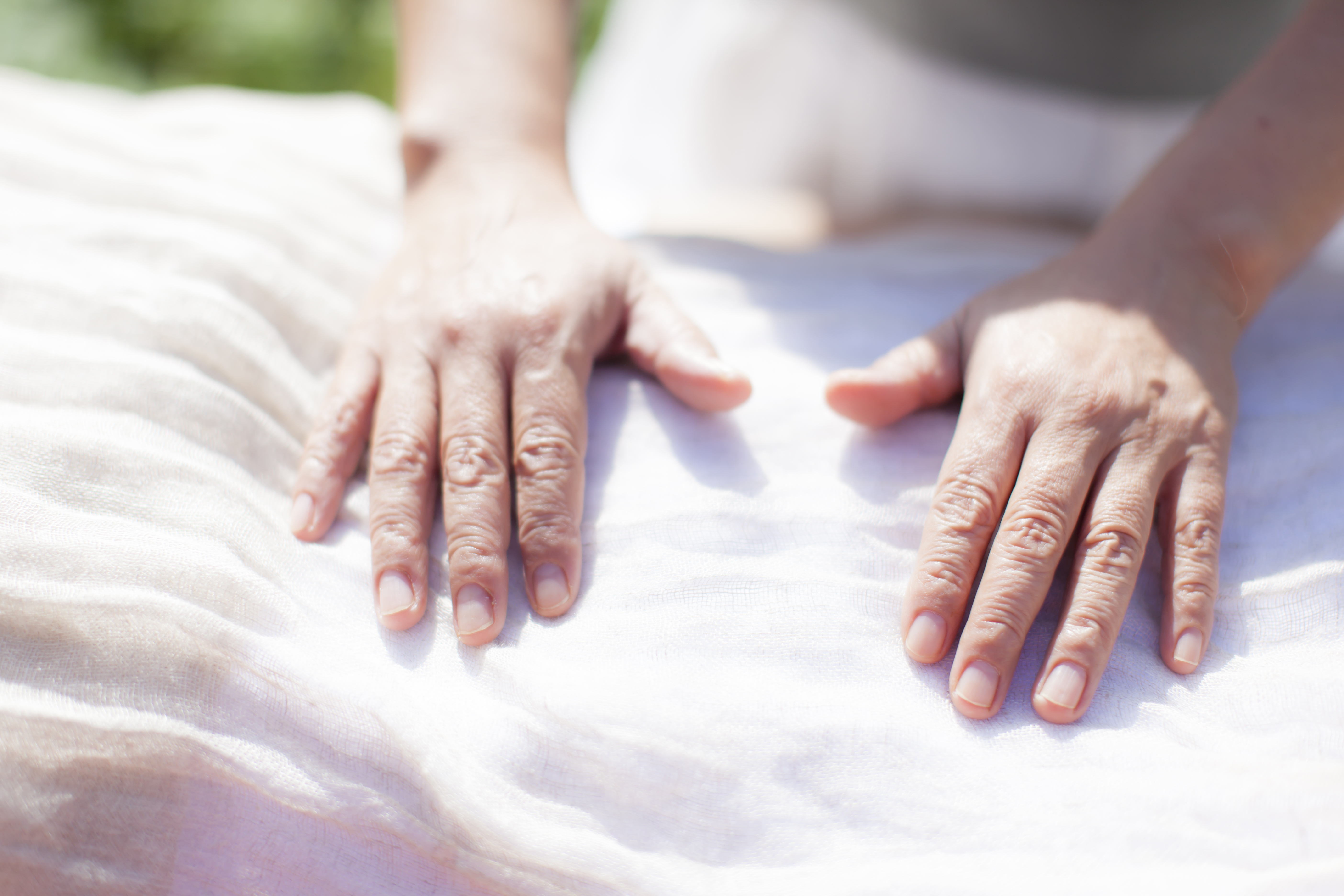 Do you know loose therapy?
Loose therapy increases the sense of unity of mind and body,
A somatic approach to regaining balance.
It is performed using the body care method currently used in relaxation salons in Japan.
"Loose manipulative treatment" "Loose therapy balance care" "Reiki healing"
"Bodywork that touches your heart (whole body oil treatment)" "Face healing"
In the relaxing therapy introductory course ,
While explaining the concept of relaxing therapy,
We will demonstrate "relaxing manipulative treatment" which is the main treatment method.
In addition, physical techniques that are indispensable when practicing relaxing therapy
You will experience Japanese body techniques .
Brings a deep relaxation effect
The physical sensations of "leaning" and "returning" used by loose therapy practitioners are
Brings deep relaxation to the recipient.
And not only that, it also nurtures and protects the practitioner's own mind and body.
In this introductory course, we devise ways to actually experience these physical sensations.
We call the use of the body to achieve them the Japanese body technique.
In the past, it was a way of using the body cultivated in everyday life,
It was completely lost in the midst of westernization.
Because of that,
We are vulnerable to various physical and mental disorders.
Until now, I have been involved in body care, aromatherapy, and bodywork.
For practitioners, therapists, body workers who are not completely satisfied with the effect, or for those who feel that their physical and mental exhaustion is only increasing even if they continue the treatment. The technique is a technique that you should definitely learn through relaxing therapy.
Also, those who are looking for ways to use their hands for family and friends who are having a hard time relaxing.
Or for those who want to learn some effective technique and run a salon
We recommend that you learn relaxing therapy using Japanese body techniques.
Start with this introductory course.
Esalen (R) Bodywork and Loose Therapy
Loose therapy
This approach is based on Esalen (R) bodywork, a full-body oil treatment cultivated at the Esalen Institute, which was established in California, USA in 1962.
Mari Kamada, the representative director of the association, brought that approach back to Japan in 1992.
From many years of practice, we have extracted the physical sensations "lean" and "return" to touch slowly and deeply, and established it as a method of clothing treatment.
Loose Therapist ®︎ and
Furthermore, to work as a relaxing therapy instructor (lecturer),
It is necessary to take a relaxing therapy basic course , but first of all, in this introductory course,
We would appreciate it if you could check the actual procedure, the details of the curriculum, and the personality of the instructor.
If you are interested in working as an instructor of this association, please see For those who are new to us.
For people like this
・ I'm interested in "Loose Therapy Basic Course", but I want to know what I can actually learn. ・ I want to experience how to touch loose therapy. ・ I'm wondering whether to learn loose therapy or Esalen bodywork.・ I am interested in therapies that enhance the natural healing power. ・ I learned therapy at another school, but I am wondering how to touch it, which is a burden on my body. ・ I am interested in Japanese body techniques.
This course is a course that anyone can feel free to join.
Please come and experience the quality of the touch of relaxing therapy!
Holding period
2022/6/12
Open time
Opening 10:30−13:00


Venue

Bodywork school Hanamaki that touches your heart

Address
Hanamaki City Motodate 334-14
Parking
can be
Access
A 20-minute walk from Hanamaki Station, just after entering from Prefectural Route 298. We will pick you up at Shin-Hanamaki Station on the Tohoku Shinkansen, Hanamaki Station on the Tohoku Main Line, and Iwate Hanamaki Airport.
Price
3500 yen
Contact
Please contact us from the details page.
HP
Click here for official website and other related sites

※Event information is subject to change. Please see the official website for details.