Beginner sign language class 2nd period (registration closed)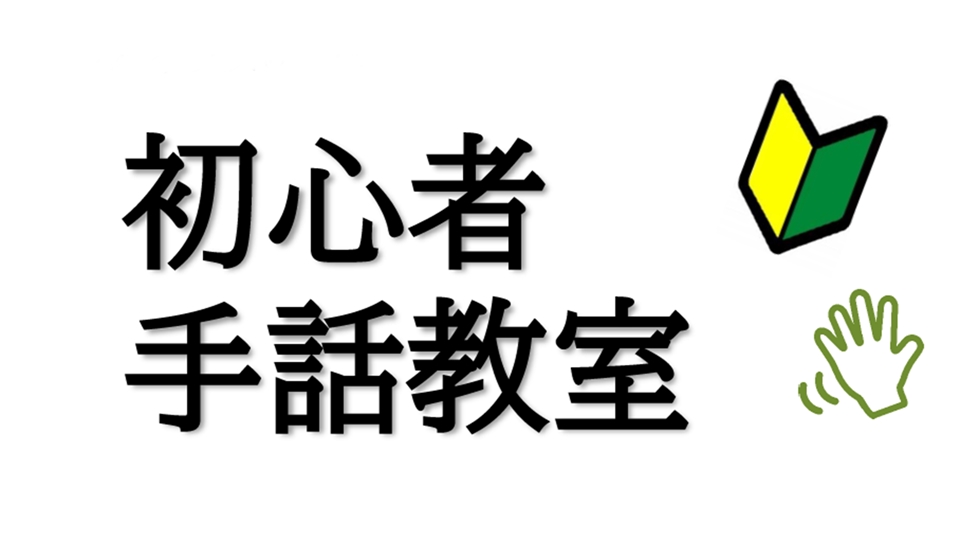 The number of applications has reached the capacity, and the number of applications waiting for cancellation has exceeded the expected number of people, so we will close the application process.
The next event will be held in 2020. As soon as the schedule is decided, we will inform you on our homepage.
---
Applications accepted starting August 3rd
This course is aimed at people learning sign language for the first time. If you have the opportunity to interact with various people at work or are interested in sign language, please join us as an opportunity to start learning sign language. As a general rule, those who can participate in all 5 sessions are eligible.
---
Schedule | October 3rd, 2020, October 10th, October 17th, October 24th, October 31st, 5 times in total, each Tuesday 18:30-20:00
Location | Fureai Land Iwate 2nd floor 3rd training room or music room
Capacity | 15 people (first come first served)
Tuition fee | 880 yen (textbook fee)
How to apply | Please let us know your name, phone number, address, and whether or not you have a disability using the application form, telephone, fax, mail, or visit.
Click here for the application form
*Since sign language is a language that uses facial expressions as well as hand movements, masks will be removed in the classroom. Please understand and acknowledge this before applying.
*If you have a fever or feel unwell, please refrain from attending.
Holding period
2023/10/3~2023/10/31
Open time
18:30~20:00
Venue

Fureai Land Iwate 2nd floor 3rd training room or music room

Address
8-1-3 Sanbonyanagi, Morioka City
Parking
Free (General parking lot: Approx. 170 spaces / People-friendly parking lot: Approx. 30 spaces)
Access
0 minute walk from Fureai Land Iwate bus stop, 5 minute walk from Sanbonyanagi Gongendo bus stop, 10 minute walk from Sanbonyanagi bus stop, 30 minute walk from Iwate Iioka Station on the JR Tohoku Line
Price
880 yen (text fee)
Contact
Fureai Land Iwate Management Guidance Group Tel.019-637-7444
HP
Click here for official website and other related sites

※Event information is subject to change. Please see the official website for details.