(Online Citizen's Course) Diagnosis and Treatment of Shake-Can This Shake Heal?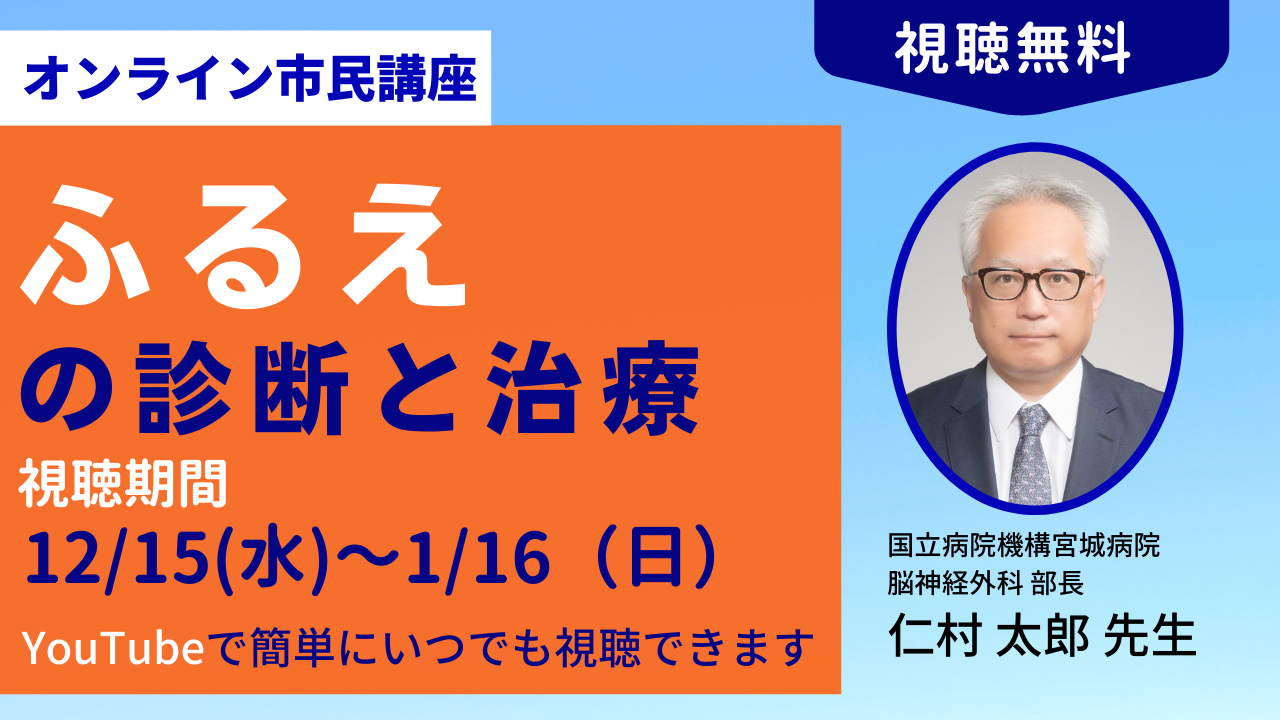 Online citizen course (free participation)
"Shaking" is a common symptom, such as trembling letters and inability to write. However, many people are spending time with problems in their daily lives without knowing that it is a disease or that there is a cure. In this seminar, we will explain from diagnosis to treatment of "tremor". Anyone who is interested can participate.

[Delivery period] December 15 (Wednesday) 10:00 to January 16, 2022 (Sunday) 24:00
* Because it is delivered on YouTube on demand, you can watch it at any time during the period.
[Lecturer] Dr. Taro Inmura, Director, Department of Neurosurgery, National Hospital Organization Miyagi Hospital
[How to apply] Please apply from the dedicated WEB application form below.
https://www.asahiculture.jp/page/miyagi1215
Holding period
2021/12/15~2022/1/16
Open time
[Delivery period] December 15, 2021 (Wednesday) -January 16, 2022 (Sunday)

* On-demand distribution via YouTube

* You can watch as many times as you like during the period.
Venue

Held online

Address
Held online
Price
Free participation
Contact
Asahi Culture Center Project Business Headquarters (Monday-Saturday 10: 00-17: 00)

Phone: 03-3344-2041

Email: miyagi1215@asahiculture.com
HP
Click here for official website and other related sites

※Event information is subject to change. Please see the official website for details.