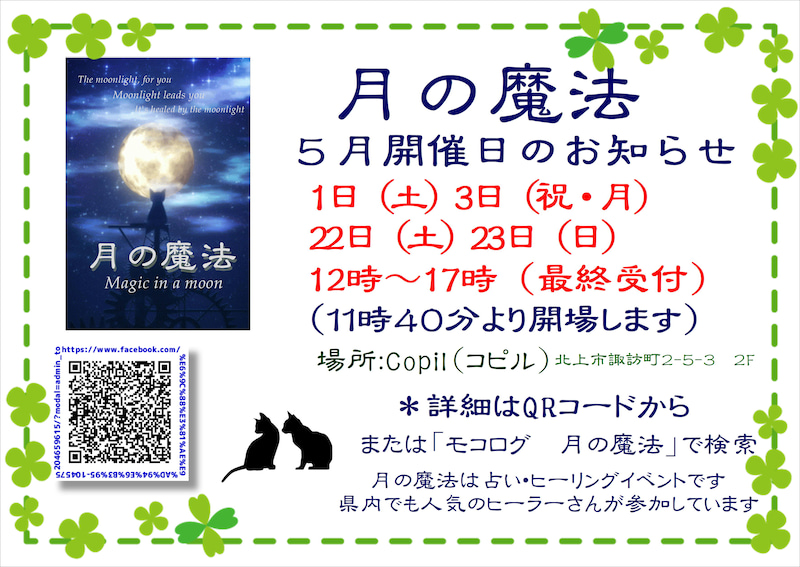 Moon Magic Announcement of May
"Moon magic"
Notice of holding in May
May 1st (Sat) May 3rd (Monday / holiday)
22nd (Sat) 23rd (Sun)
I have a feeling that the cherry blossoms are going to run fast …
This season is a time when it is easy to lose the balance between body and mind.
Please come and refresh yourself!
My heart has a cold
Or is likely to pull
Somehow it feels tingling
It's hard to get well
I wish I could lighten your heart as much as possible
I wish you could get a little warmer
I wish the moonlight could reach even a little
We will hold it without changing such a concept.
However, since it is this time of the year, in some cases
There are also cancellations and postponements.
See the blog for details.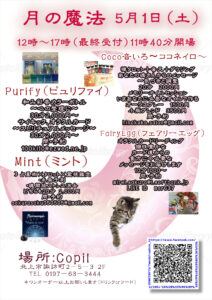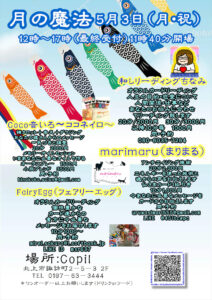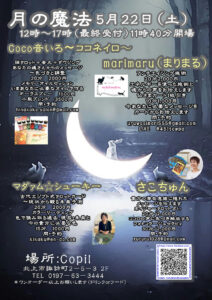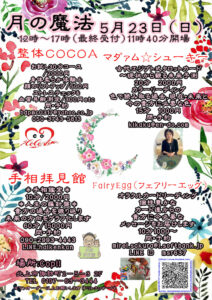 Holding period
2021/5/1~2021/5/23
Open time
Opening 11:40

Start 12 o'clock
Venue

Copil

Address
2-chome, Suwa-cho, Kitakami-shi
Contact
0197633444



HP
Click here for official website and other related sites

※Event information is subject to change. Please see the official website for details.