[Lifestyle reform in the corona era] Learn a way of life that does not require money with board games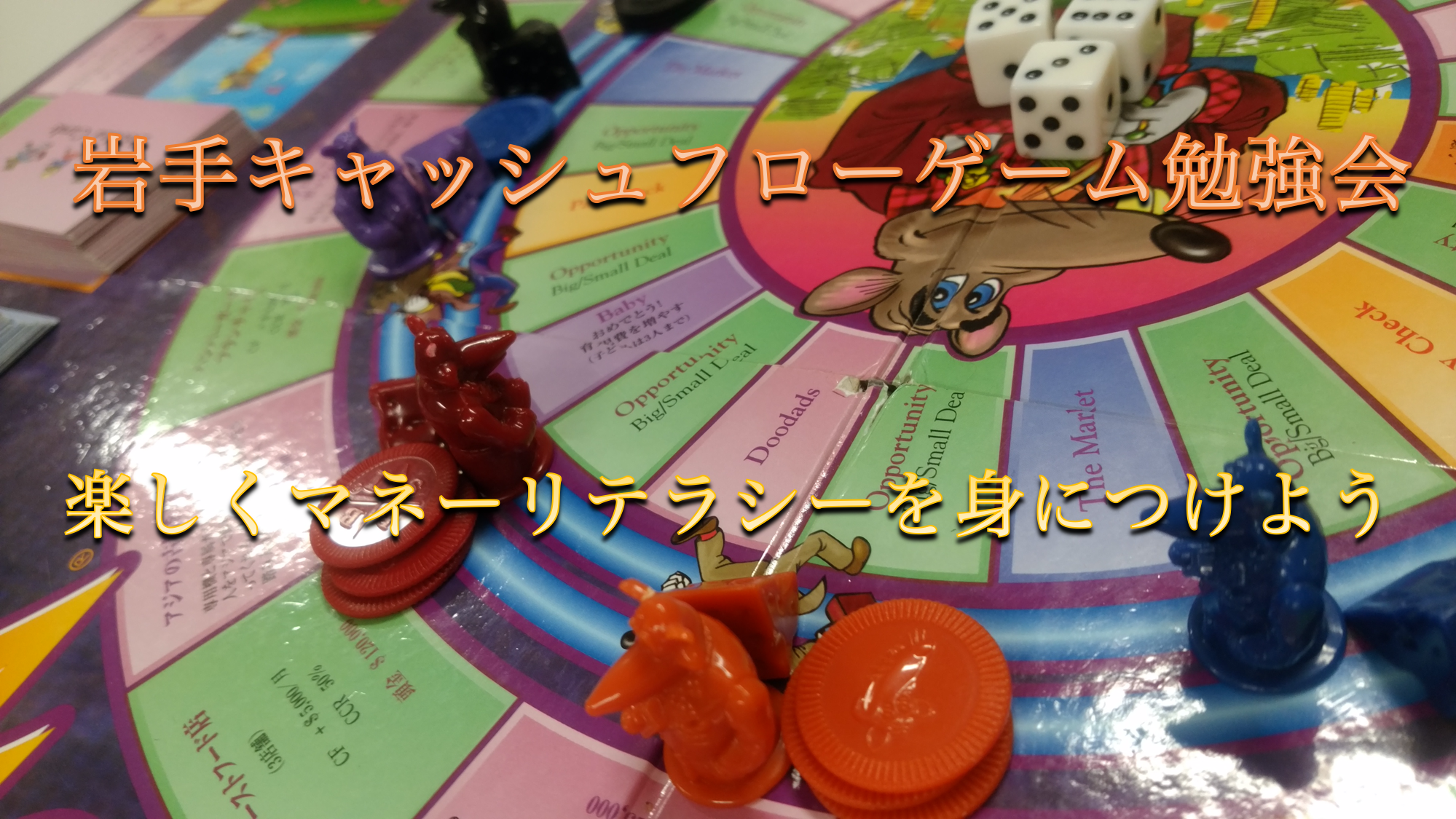 Study money and control your life yourself!
In the past, I worked for a large IT company and was mainly in charge of thinking about promotion.
Since it is a large company, many people may think that it is stable, but
Deputy chiefs and section chiefs around me quit one after another,
The senior who hired me has also quit.
When asked why he quit casually, he said, "I don't feel like I can eat at this company for the rest of my life."
I got the answer that I decided to change jobs.
Moreover, many of the bosses and seniors who quit had small children.
I thought that changing jobs as a result of thinking to support my family would be enough for me to fall on myself.
I thought I could do something from now on, so I decided to go outside.
This is because I wanted to objectively re-examine my situation.
While participating in various study sessions and seminars
I was shocked when I attended a cash flow game event that I happened to find.
When thinking about your future, it's not about which company you join,
I knew what kind of work style to choose and what kind of income to earn.
When you think seriously about your future or your family's future
Have you ever thought about "money for a lifetime"?
This study session is while learning financial intelligence
At the same time, it is a learning place where you can study how to use your time efficiently.
Using a board game developed by Robert Kiyosaki, who is familiar with rich and poor fathers,
You can study while enjoying the way of thinking about money and the way of thinking about investment.
Compare the board game with the real world,
While putting in explanations so that even those who have no experience in money calculation or investment can understand well
You will play a board game.
If you have any questions, you can ask questions each time.
It has been 15 years since the event was held in Tokyo, and it is still supported by many people and is being held in each region.
However, we do not teach you how to do it here.
Only when various means are presented before you
The purpose is to create a judgment axis for you to select the right means by yourself.
In the first place, the base knowledge and way of thinking about money,
Without so-called financial intelligence
Because there are cases where it fails due to a good story, or because I do not know why it failed
It may not lead to the next success.
Before that happens, first of all, make a judgment axis that you can make an accurate judgment by yourself in this study session,
Think seriously about your future.
■ Recommended for people like this
・ You who are dissatisfied with work
・ You who want to protect the future of yourself and your family
・ You who are worried about investing, becoming independent, or starting a business
・ You who do not know what to start with for money problems
■ Flow of game meeting
・ Explanation of ideas and rules necessary for the game
·start Game
・ Awareness and sharing of impressions after playing the game
・ Exchange party (tea at the cafe) * Voluntary participation
■ What you need
・ Participation fee 1000 yen
・ A set of erasable pen or pencil and eraser, calculator (smartphone accepted)
·mask
This study session is just about gaining knowledge of money
To control your life and time and lead a better life
Since it is provided as a place for learning, we do not solicit at all.
* Applications will be accepted by 22:00 the day before.
■ Notes The following acts are prohibited ・ Persons for solicitation purposes such as network business, seminars and religions ・ Contact exchange between participants
In case of cancellation, please contact the contact information on the day.
Those who cancel without contacting us many times may decline in advance.
■ About application
We will send you an email separately from this email.
Please reply to the e-mail and the application for participation will be completed. Thank you for your reply.
In addition, we will make a final confirmation of your intention to participate the day before the participation date, so we appreciate your understanding.
Holding period
2021/2/21~2021/2/21
Open time
Opening 14:00

Start at 14:00
Venue

Aina 6th floor meeting room

Address
1-7-1 Nishidori, Morioka Station, Morioka City
Parking
Please use the nearby parking lot
Access
5 minutes walk from Morioka Station
Price
1,000 yen
Contact
Contact Us



Adult weekend study session representative Takahashi

Email: taiga113x@gmail.com



Please apply from our website.