[Tsuko's Atelier] Art Workshop Saturday-Iitoko Glasses-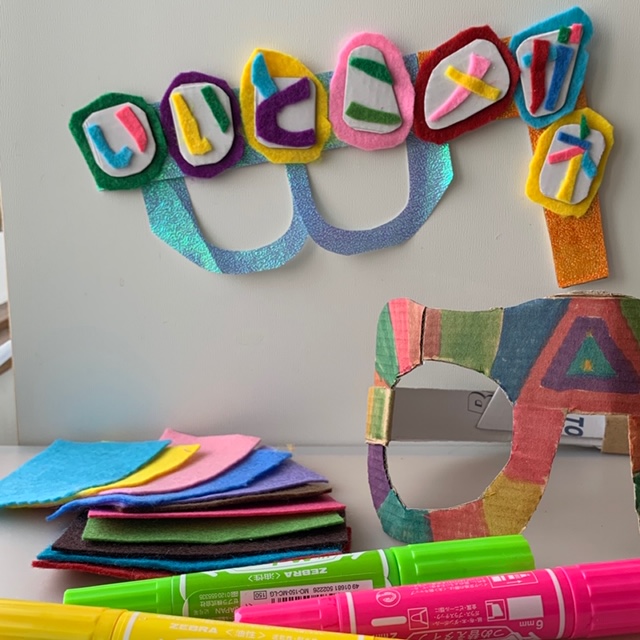 Held on Saturday, February 27, 2021
It's strange to wear these glasses.
The good points look good! You can see more and more!
Put on your child's glasses and take a shower with compliments!
What kind of praise does a child have for mom (dad)? !!
Self-affirmation UP planning. I'm looking forward to it too much!
Please help me when cutting cardboard or using double-sided tape.
● Target: 3-9 children
● Items to use: Cardboard, color, scissors, pens, tapes, felt, etc.
● What to bring: Take-out bag
* Please come in a style that does not bother you with dirt.
* There is also "If you get tired, it's over".
* Please take measures to prevent infection such as masks.
Holding period
2021/2/27
Open time
①09:30-10:30 (Parent-child 6 groups level)

②11:00-12:00 (Parent-child 6 groups level)
Venue
Kitakami City Cultural Exchange Center Sakura Hall

2nd floor, Japanese-style room Shirayuri
Address
2-1-1 Sakuradori, Kitakami City
Parking
Yes (free)
Price
500 yen per child (free for children under 3 years old)
Contact
You can apply from the homepage

① LINE registration from the homepage

② Mail form from homepage



Contact Us

Atelier of Tatsuko (Yoshiko Shimada)

withcolorshimada@gmail.com

080-5570-8140
HP
Click here for official website and other related sites

※Event information is subject to change. Please see the official website for details.