Town Arts Live / Reading Drama "From That Day-Kanako-"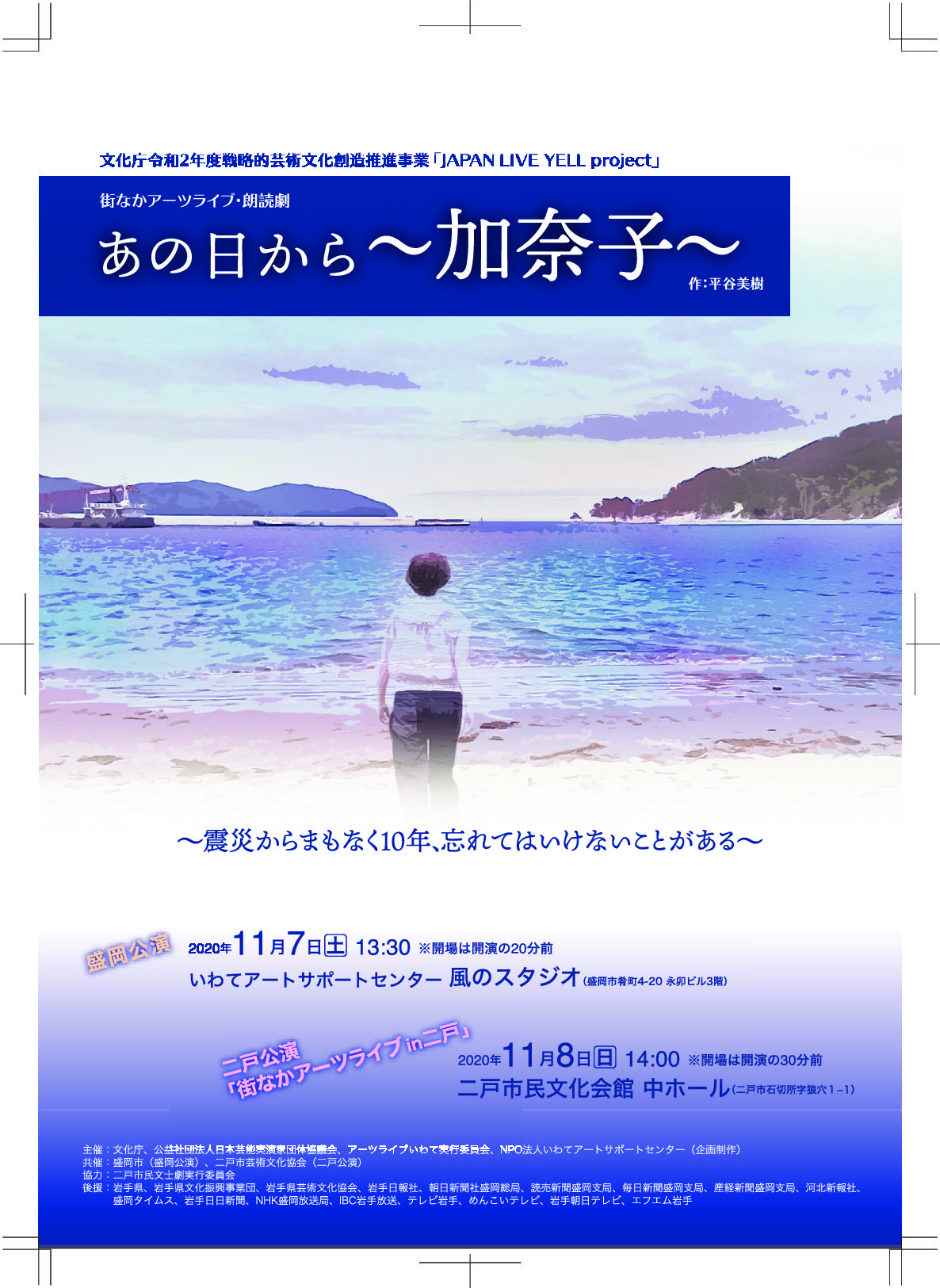 The work is a work written by Yoshiki Hiraya, which is included in the anthology "From that day" by a novelist from the prefecture.
It depicts the conflict of a young woman returning from Tokyo to her hometown in the disaster area after the earthquake.
As a memorial to the 10th anniversary of the earthquake, the performers of what was performed in 2016 were replaced this time.
An original song will be newly produced and performed as a recitation drama by the prefecture announcer and theatrical performers.
Holding period
2020/11/7
Open time
Opening 13: 10

Starting at 13:30
Venue
11/7 Iwate Art Support Center-style studio


Address
[Wind Studio] 4-20 Sakanacho, Morioka City Eiou Building 3rd Floor
Parking
[Wind Studio] None
Price
Reservation / advance sale 1,000 yen (1,200 yen on the day)

Ticket agency: Odette, Kaze no Studio, Morioka Machiya Monogatari Kan
Contact
Iwate Art Support Center, a specified non-profit organization

019-656-8145 (Monday-Friday / 9: 00-18: 00)