Everyone's Salon "Classic Salon" After all it's the 9th! ""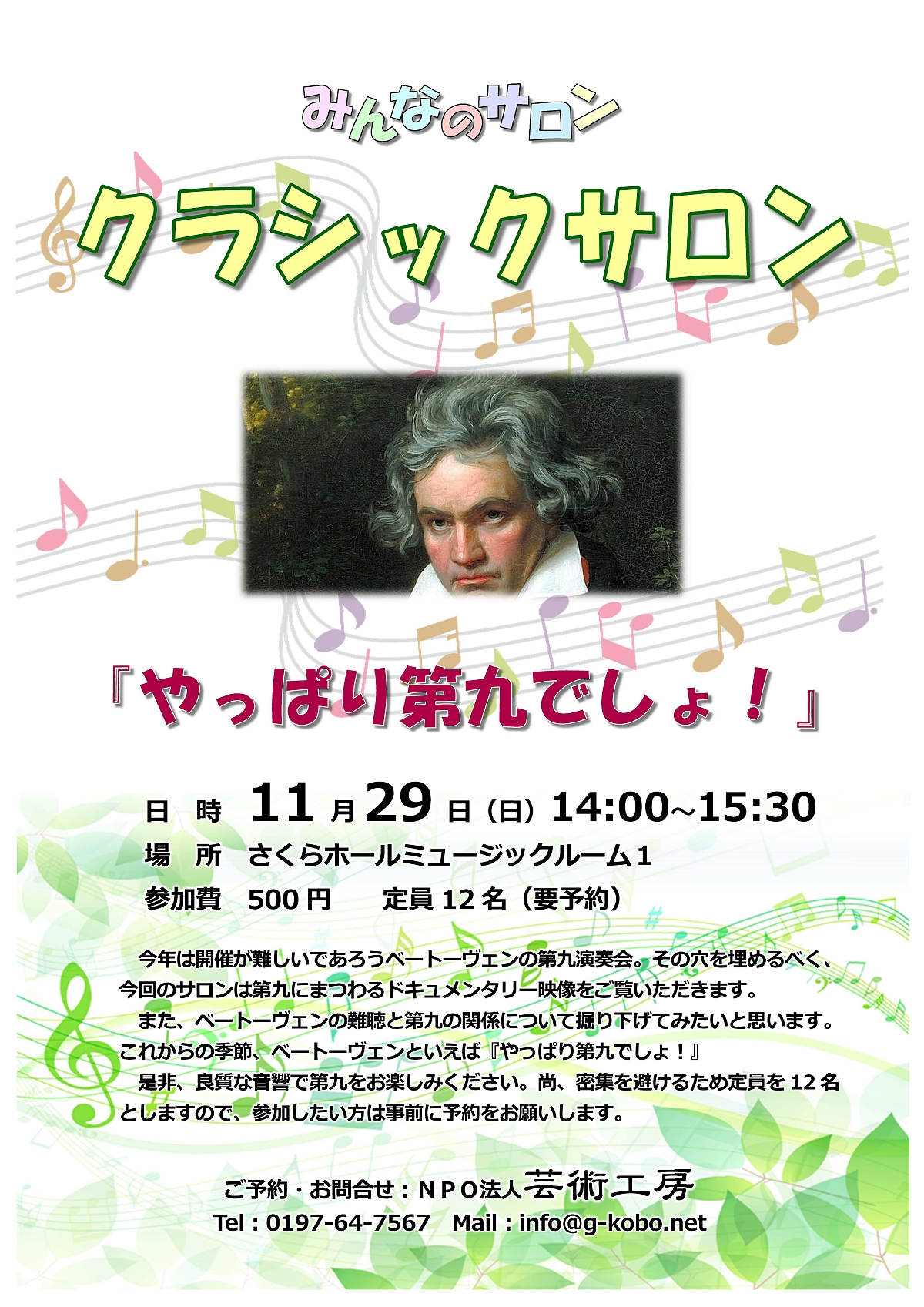 Let's enjoy selected classical music with high quality audio equipment!
Why don't you talk while listening to classical music?
The theme this time is "After all, it's the 9th!"
This year is the 250th anniversary of Beethoven's birth.
By the way, the screening of the documentary video about the 9th,
Introducing the ninth relationship between Beethoven's hearing loss.
Listen to the CD with good sound and enjoy the 9th Symphony!
Please feel free to join us ♪
* The capacity is 12 people to avoid crowding.
If you would like to participate, please make a reservation by email or phone in advance.
Click here to make a reservation!
NPO corporation art studio
TEL: 0197-64-7567 (Responsible: Kunno)
Email: info@g-kobo.net
Holding period
2020/11/29
Open time
14:00~15:30
Venue
Kitakami City Cultural Exchange Center Sakura Hall Music Room 1

(Please come to the room labeled "Minna no Salon".)
Address
2-1-1, Sakuradori, Kitakami-shi
Parking
Yes (free)
Price
Participation fee: 500 yen
Contact
NPO corporation art studio

TEL: 0197-64-7567

Email: info@g-kobo.net
HP
Click here for official website and other related sites

※Event information is subject to change. Please see the official website for details.