[9/17 (Sunday)] Everyone's Salon "Classic Salon" "Two Exhibitions"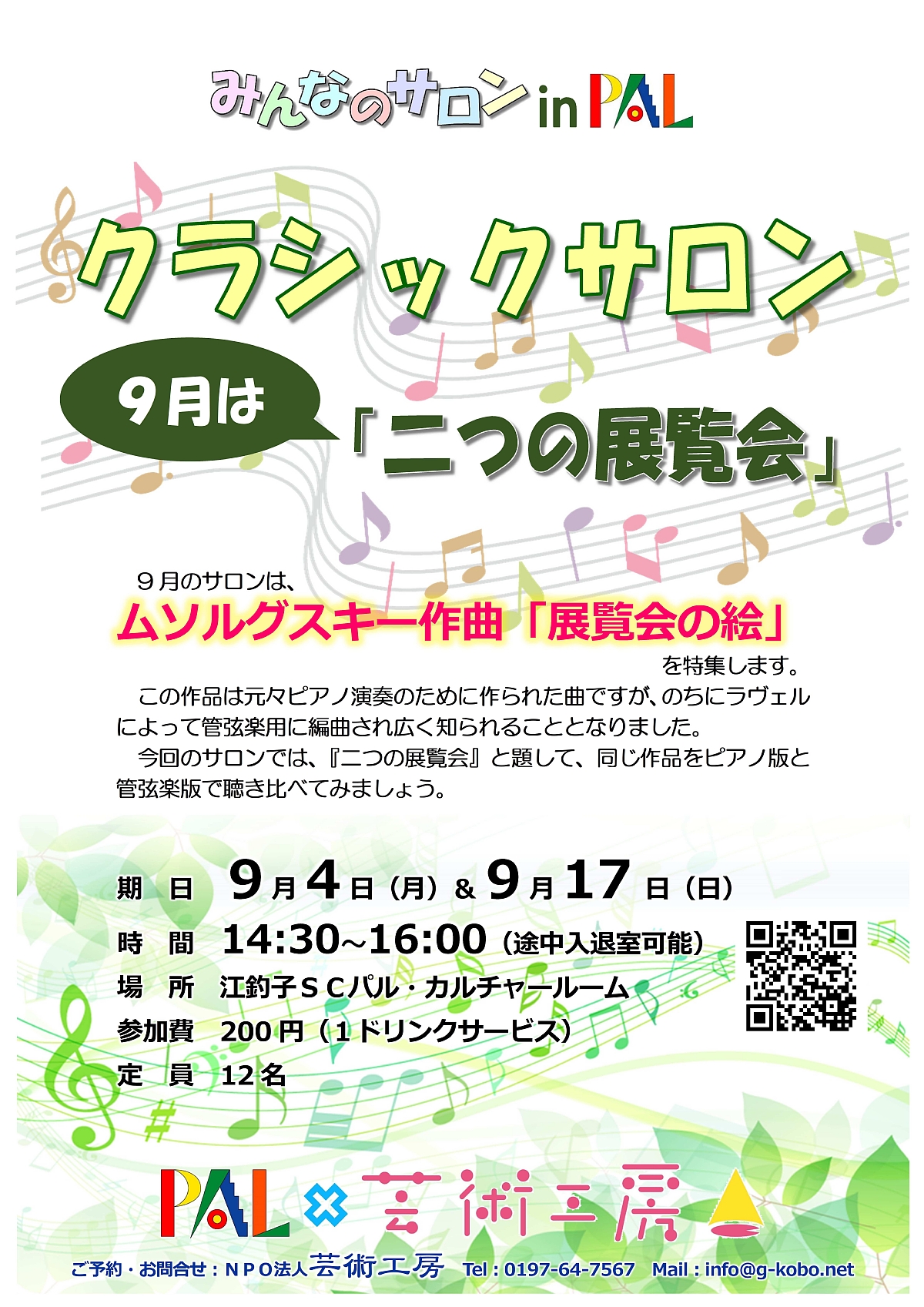 Let's talk while listening to classical music!
A salon where you can enjoy classical music CDs with high quality acoustics.
The theme for September is " Two Exhibitions ."
We will feature Mussorgsky's composition "Pictures at an Exhibition''.
Originally composed as a piano piece, Ravel later arranged it for orchestra and it became widely known.
At this salon, we will listen to and compare the piano version and the orchestral version, titled "Two Exhibitions.''
I would also like to introduce some of the pictures that served as the basis for the composition.
If you are a beginner in classical music, please feel free to join us!
For further information, please contact us!
NPO art studio
TEL: 0197-64-7567
Email: info@g-kobo.net
Holding period
2023/9/17
Open time
14:30~16:00 (You can enter and leave the room midway)
Venue
Ezuriko Shopping Center Pal

Culture Room (next to Children's Square on the 1st floor)
Address
19-68 Kitakiyagi, Kitakami City
Parking
Yes (free)
Price
Participation fee: 200 yen (1 drink service)
Contact
NPO Art Studio

TEL: 0197-64-7567

Email: info@g-kobo.net
HP
Click here for official website and other related sites

※Event information is subject to change. Please see the official website for details.