<Accepting> Atelier of Tsunoko [Large room of the spider web boss]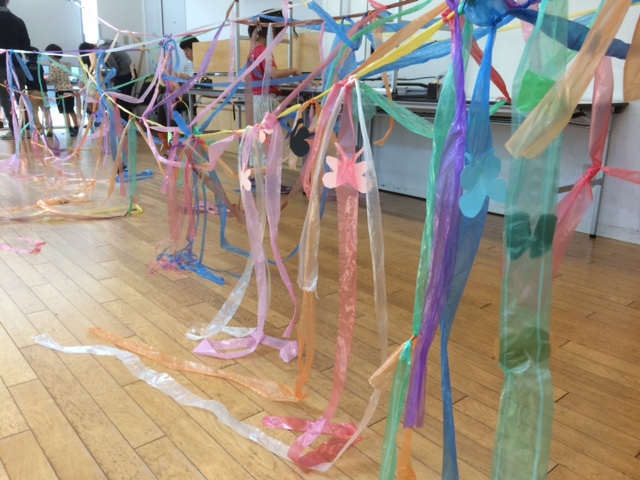 Held on Saturday, September 23, 2023
~The big room of the cobweb boss~
Very popular spider web play!
Anyway, I'm going to fill the whole room with spider silk.
This time, it's a large room called the Sakura Hall's large atelier, so the spider boss is very happy.
I'll prepare a colorful spider web (tape) and wait for you~!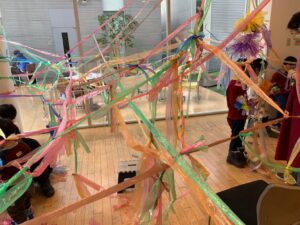 [Material] Lily of the valley tape, etc.
[Recommended effects of children's art therapists] Curiosity, ability to challenge, how to tie, how to connect, thinking ability, ability to discover, ability to take action, independence, satisfaction, satisfaction, and the ability to play thoroughly.
There are no role models or correct answers for play, so if you create an environment where children can leave things up to them, they will be able to have fun with their interests and curiosity and accumulate experiences and experiences.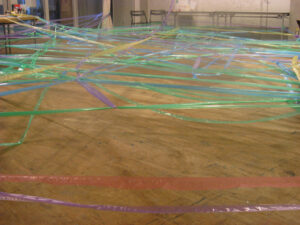 ● Target: 3 to 9 children
What to bring: None
*Both parents and children should come in a style that doesn't bother them to get dirty.
* There is also a "When you get bored, it's over" option.
*For applications, please use Instagram DM or LINE.
Holding period
2023/9/23
Open time
①10:00-11:30 (parent-child 15 group level)
Venue
Kitakami City Cultural Exchange Center Sakura Hall

1st floor large atelier
Address
2-1-1 Sakuradori, Kitakami City, Iwate Prefecture
Parking
Yes (free)
Price
500 yen per child (free for children under 3 years old)

Limited time vegetable discount!
Contact
How to apply

① LINE https://lin.ee/d1s98Ei

② Instagram DM https://instagram.com/tunoko._.no._.atelier



Click here for other inquiries

Tsunoko's Atelier (Yoshiko Shimada)

withcolorshimada@gmail.com

080-5570-8140
HP
Click here for official website and other related sites

※Event information is subject to change. Please see the official website for details.