<Reception closed> Tsunoko's Atelier [Field leaf stamp (HATARAKU ~ Hatataraku ~ Shiwa Town)]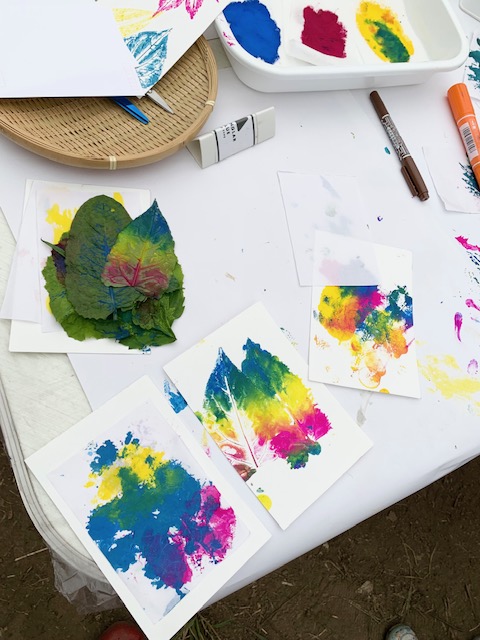 Held on Sunday, September 2, 2023
~ Field leaf stamp (HATARAKU ~ Shiwa Town) ~
We decided to hold a workshop first thing in the morning at the field of HATARAKU (Shiwa Town), which is energetic from the morning.
Tsunoko's Atelier in the Field is the best!
① Walk around the field and pick some leaves.
② Stamp it with paint.
③You can take the stamped postcard home with you.
What shape will the jagged leaves and round leaves take? !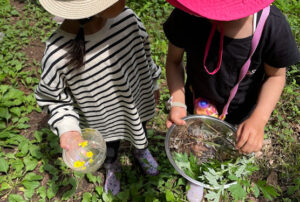 [Materials] Leaves, paint, postcards, etc.
[Recommended effects of children's art therapists] Ability to observe nature, curiosity, discovery, ability to take action, independence, satisfaction, satisfaction, and the ability to play thoroughly.
There are no role models or correct answers for play, so if you create an environment where children can leave things up to them, they will be able to have fun with their interests and curiosity and accumulate experiences and experiences.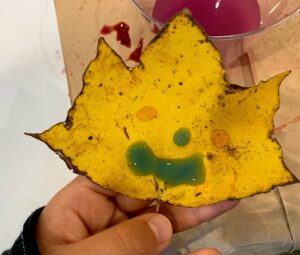 ●Date and time: Saturday, September 2, 2023
08:00-09:30 (about 10 groups)
We will be holding workshops during this time, so please feel free to come by.
*The field morning market is held from 07:00 to 10:00 with lots of fun events.
https://www.instagram.com/ha_ta_raku?hl=ja
・YOKOSAWACAMPUS/Apple juice and brownies♡
・Veg Farm Oikawa/Seasonal vegetables♡
・Let's listen to the story of Shiwa Town Family Support Center/Pediatrics Dr. Muto♡
●Target: 3 to 9 children
●What to bring: None
*Please take precautions against the heat, wear clothes that don't get dirty, and wear safe rain boots.
*There is also a "If you get tired of it, it's over" option.
*Please apply via Instagram DM or LINE.
Holding period
2023/9/2
Open time
08:00~09:30 (10 groups of levels)
Venue

Shiwa Town Furudate District Hatatarakuen

Address
Shiwa Town Furudate District Hatatarakuen
Parking
Yes (free)
Price
500 yen per child (free for children under 3 years old)
Contact
How to apply

①LINE https://lin.ee/d1s98Ei

② Instagram DM https://instagram.com/tunoko._.no._.atelier



For other inquiries, click here

Tsuko's Atelier (Yoshiko Shimada)

withcolorshimada@gmail.com

080-5570-8140
HP
Click here for official website and other related sites

※Event information is subject to change. Please see the official website for details.