Let's make a telescope!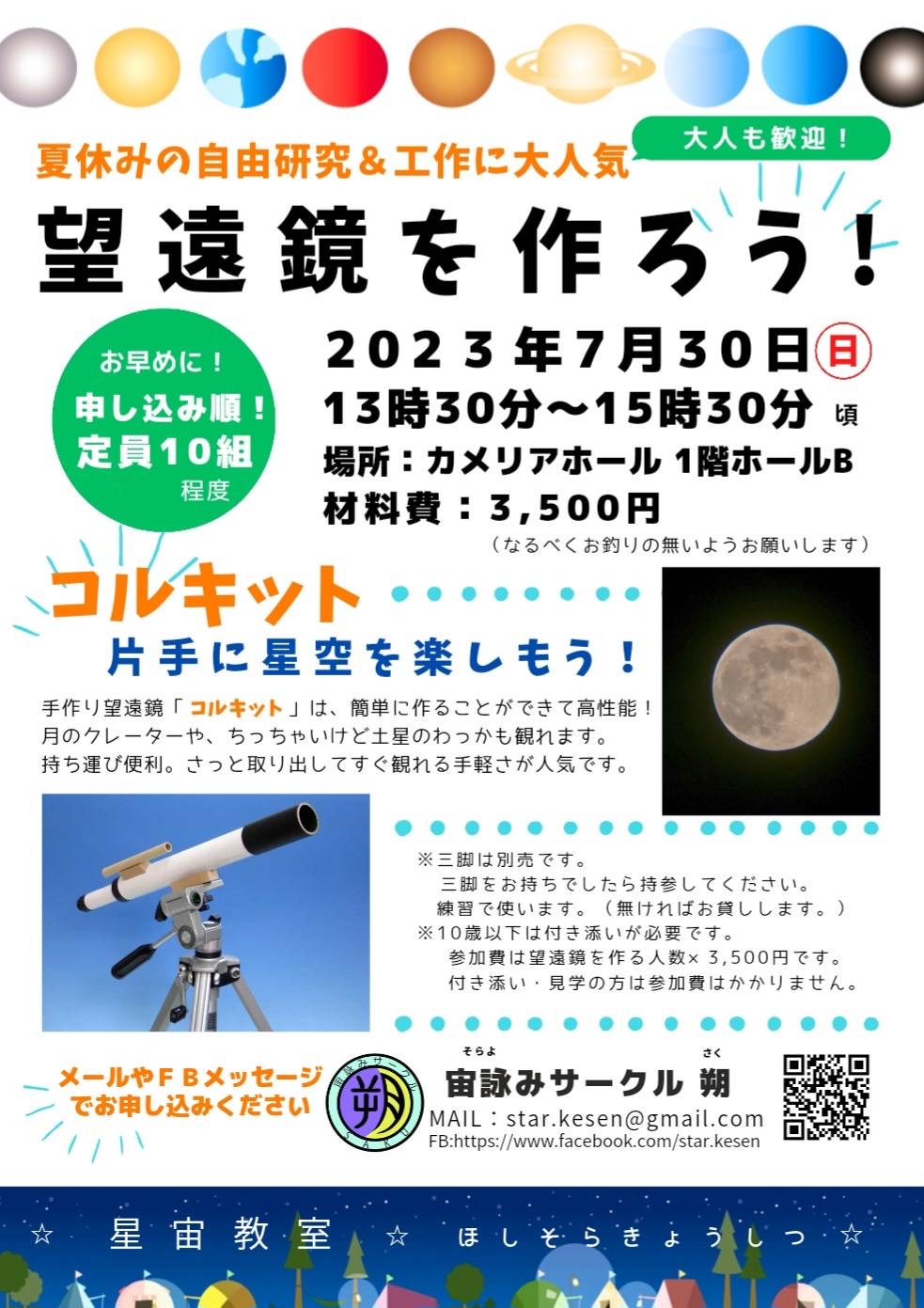 "Let's build a telescope! 』
Capacity: about 10 pairs
Date: Sunday , July 30 , 2023
13 : 30-15 : 30 _ _ _
Place: Camellia Hall 1F Hall B
Material cost: 3,500 yen
( Please do not change as much as possible)
The handmade telescope "Colkit" is easy to make and has high performance!
You can also see the craters of the moon and the tiny craters of Saturn.
Convenient to carry. It is popular because it is easy to take out and watch immediately.
Apply by email or FB message
---
* Children under 10 years old must be accompanied.
Participation fee is 3,500 yen x the number of people who make telescopes .
There is no participation fee for attendants and visitors.
Sora Umi circle period
E-MAIL: star.kesen@gmail.com
Holding period
2023/7/30
Open time
opening

Start 13:30
Venue

Camellia Hall 1F Hall B

Address
Sakarimachi, Ofunato City
Price
Material cost: 3500 yen
Contact
soraumi circle period



E-MAIL: star.kesen@gmail.com
HP
Click here for official website and other related sites

※Event information is subject to change. Please see the official website for details.