<Reception Closed> Atelier Tsunoko [Ninja de Zaru]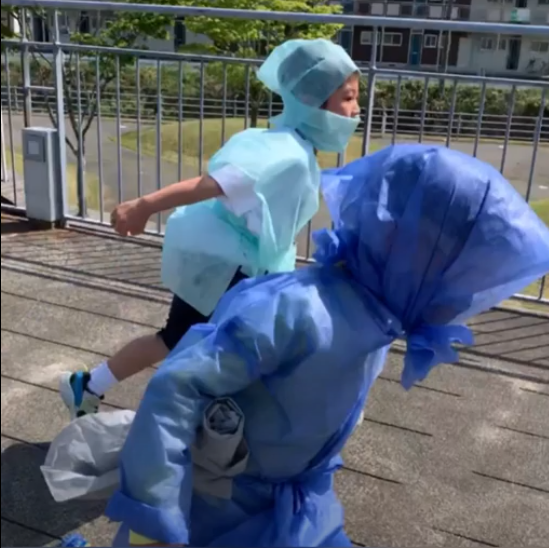 Held on Saturday, June 10, 2023
~Be a ninja~
Become a ninja and endure Kibishi training.
1. Art of stealth foot
1. Hide-and-seek technique
1. Kumowatari Jutsu
And then, what other training do you have?
After transforming into a ninja, go on a training trip (outdoor).
\ Everyone, are you prepared?! /
Whoa! /
*In case of rain, indoors only.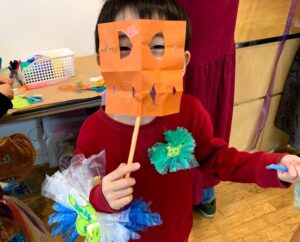 [Materials] Non-woven fabric, lily of the valley tape, newspaper, etc.
[Recommended effects of children's art therapists] Ability to act, observation, athletic ability, perseverance, curiosity, ability to take action, independence, ability to play thoroughly.
There are no role models or correct answers for play, so if you create an environment where children can leave things up to them, they will be able to have fun with their interests and curiosity and accumulate experiences and experiences.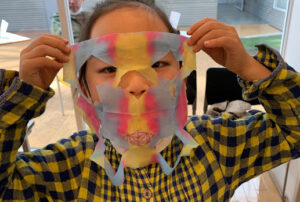 ● Target: 3 to 9 children
What to bring: Take-out bag
*Both parents and children should come in a style that doesn't bother them to get dirty.
* There is also a "When you get bored, it's over" option.
*For applications, please use Instagram DM or LINE.
Holding period
2023/6/10
Open time
①09:30-10:30 (parent-child 7th group level)

②11:00-12:00 (parent-child 7th group level)
Venue
Kitakami City Cultural Exchange Center Sakura Hall

2nd floor Japanese-style room Shirayuri
Address
2-1-1 Sakura-dori, Kitakami-shi
Parking
Yes (free)
Price
500 yen per child (free for children under 3 years old)
Contact
How to apply

① Instagram DM https://instagram.com/tunoko._.no._.atelier

② LINE https://lin.ee/d1s98Ei



Click here for other inquiries

Tsunoko's Atelier (Yoshiko Shimada)

withcolorshimada@gmail.com

080-5570-8140
HP
Click here for official website and other related sites

※Event information is subject to change. Please see the official website for details.