Overcome "I hate pair work"! <Zoom free course>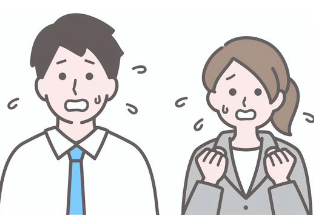 why free?
Office Madoka's corporate philosophy is to support "lively work".
As part of our CSR activities (corporate social service activities), we offer free courses.
subject
Universities, junior colleges, vocational schools, colleges of technology Students who are thinking about going on to higher education or getting a job
Exception) In the case of application from school, high school and night high school are targeted.
Conditions of attendance
1. Must be a student above 18 years old. Being able to show your face.
3. Be sure to attend on the reserved date.
Please access from a place with a good connection environment as the event will be held online.
If you would like to hold the event at a school, please contact us for the date and time.
If we reserve the venue, Ninohe Nanyato will be the venue.
Up to 4 people each time
Time
20:30-21:30 (60 minutes)
Program content 1. How did you come to see me?
2. 3. What is communication? The secret of listening (listening, asking)
4. Let's practice!
5. Free social resources that can be used in times of trouble
Apply on the site
https://officemadoka1962.wixsite.com/mysite/inquiry
If more than 2 people gather, it will be held at any time.
Please apply at least 4 days before the event date.
*Title and phone number are not required
Items to be entered・Name Nickname is acceptable
・Please enter only the school type and grade, such as entering the school name, e.g., 1st year university.
・Email address Used for Zoom ID contact
・Inquiry Please fill in the desired course date.
Preparation <br /> Writing utensils If possible, please let us know if you are using a smartphone connected to a computer.
Facilitator <br /> Representative of Office Madoka 2nd grade career consultant Akiko Osaka and others
Career consultants who are obligated to maintain confidentiality will act as facilitators.
We look forward to your participation.
Holding period
2022/10/27~2022/12/8
Open time
Venue 20:15

Held 20:30-21:30 (60 minutes)
Another schedule
11/8 (Tue) 11/10 (Thursday) 11/14 (Monday) 11/24 (Thursday) 12/1 (Thursday) 12/8 (Thursday)
Venue

Held online

Address
Held online
Parking
none
Access
none
Price
free
Contact
officdmadoka1962@gmail.com
HP
Click here for official website and other related sites

※Event information is subject to change. Please see the official website for details.