8/4 (Thursday) Noon, Morioka City Cultural Lecture "There is" unchanging happiness "no matter what kind of hardships come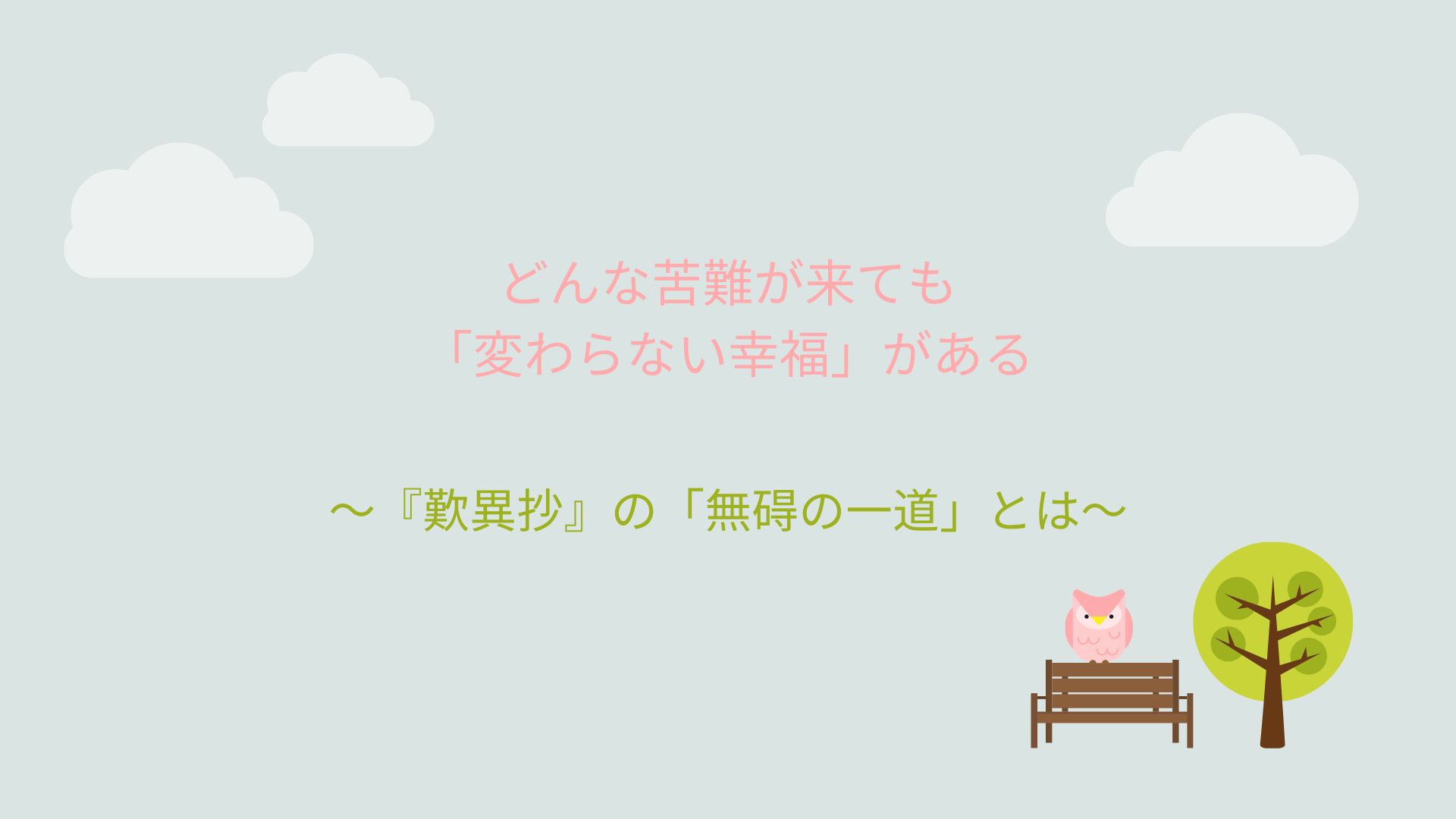 The new corona, which seemed calm at first glance, expanded again and
There is still no prospect of an end.
"No way, I would have such an encounter"
"What will happen in the future?"
There is constant anxiety and suffering in our lives,
In the classic masterpiece "Kei Isho"
No matter what hardships come
It is said that there is unchanging happiness.
Nembutsu is a path of innocence (Tannisho Chapter 7)
Those who think "I'm stupid, there's no way"
"Well, is that happiness really there?
I want to know if there is one! Those who think
Please ask once.
I will talk in an easy-to-understand manner.
——————————————
◆ Date and time ◆
Thursday, August 4th
13: 30-15: 30
——————————————
◆ Venue ◆
Morioka City Aina 711
Location: 1-7-1 Nishidori, Morioka Station, Morioka City
Access: 5 minutes walk from JR "Morioka Station"
——————————————
◆ Participation fee ◆
Feel free to put in your feelings.
(Estimated from 1,000 yen)
——————————————
◆ Impressions of participants ◆
・ I knew the name Shaka-sama,
What kind of person and what kind of person was taught
I was ashamed to say that I didn't understand at all.
I would like to use this as a good opportunity to learn from now on.
(Woman in her 50s)
・ When I heard that there was the same happiness in Eigensho, I was surprised from my eyes. (Male in his 60s)
——————————————
◆ Lecturer Profile ◆
Ichiro Kokonoki (Buddhist instructor)
"I want to find a way without regrets. If I go to college, there must be something!"
In the spring of 18th, when I came to Tokyo, my encounter with "Kei Isho" changed my life.
After graduating, he became a Buddhist instructor after working as a local government employee.
He returned from Taiwan at the end of 2nd year of Reiwa and is now active in Tohoku.
Holding period
2022/8/4~2022/8/4
Open time
13:30-15:30
Venue

Morioka City Aina 711

Address
1-7-1 Nishidori, Morioka Station, Morioka City
Price
Feel free to put in your feelings.

(Estimated from 1,000 yen)
Contact
Komatsu m.komatsu2@gmail.com