Former Omura Elementary School June 2022 Harvest City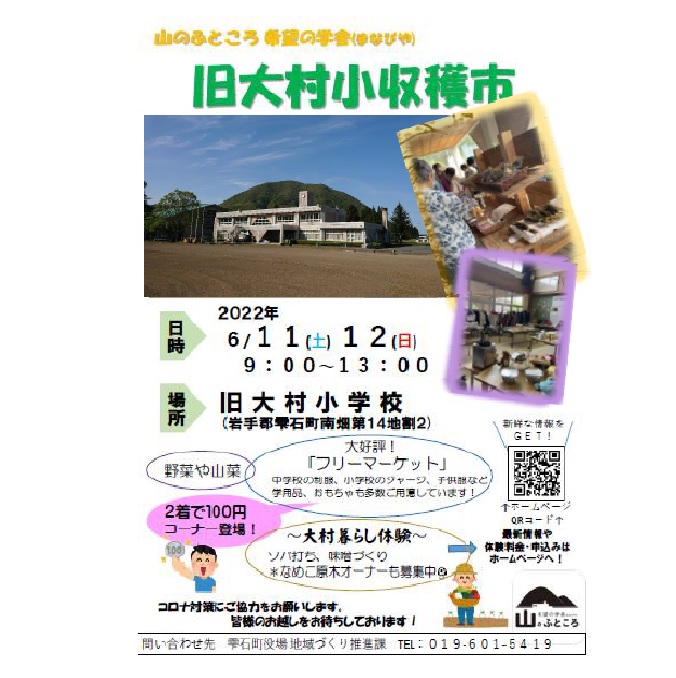 June harvest market
11th and 12th. We look forward
We are considering selling a limited amount of seasonal bamboo shoot rice
It will end as soon as it runs out.
We will hold a flea market according to the harvest market. We will hand over children's items and uniforms at a low price. Please come to see
Homepage https://yamanofutokorokibo.wixsite.com/website-1
Search for "former Omura Elementary School Utilization Executive Committee" on Facebook or Instagram
Holding period
2022/6/11~2022/6/12
Open time
Doors open 9:00

Start
Venue

Shizukuishi Town Former Omura Elementary School

Address
Dai 14 Chiwari 2 in Minamihata, Shizukuishi-cho, Iwate-gun
Parking
I have
HP
Click here for official website and other related sites

※Event information is subject to change. Please see the official website for details.