<End of reception> Atelier of Tsunoko [Toumei full view yo-yo]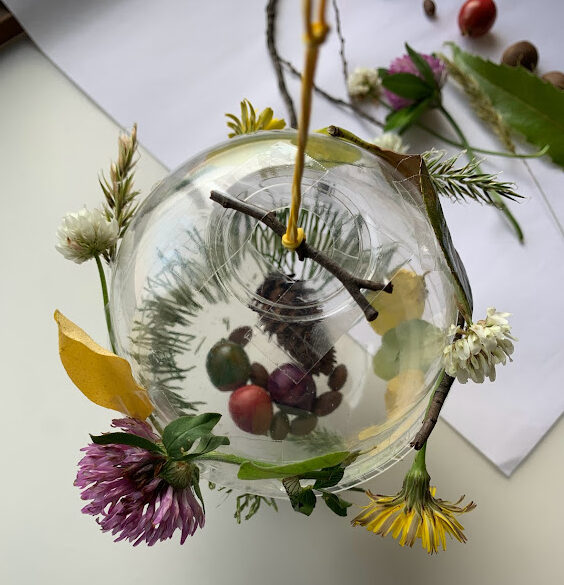 Held on Saturday, June 11, 2022
~ Toumei full view yo-yo ~
Make a yo-yo in a transparent container.
It seems that children like "Toumei". Since the inside is completely visible, it is up to the child to decide what color to use, what to do with the pattern, and what to pack!
I am looking forward to seeing what kind of yo-yo will be finished.
If it's sunny, I'll go looking for materials to put in leaves, twigs, nuts, etc.
You will naturally experience "weight and how to bounce" while packing various things.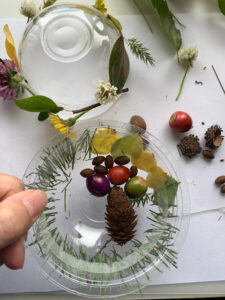 [Material] Transparent cups, papers, glitter, tapes, pens, scissors, etc.
[Recommended effect of child art therapist] It seems that "Toumei" is anxious. I wonder how it can be seen through, and I feel it is beautiful. Children's thoughts may be transparent as to what to pack in a transparent and completely visible container. You will acquire imagination, color sense, design power, expressive power, and originality.
There are no examples or correct answers to play, so if you create an environment where you can leave it to your children, you will be able to enjoy various things with interest and curiosity.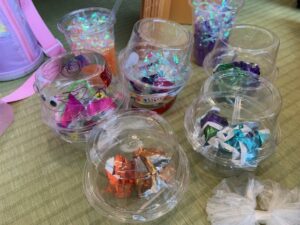 ● Target: 3-9 children
● What to bring: Takeaway bag
* Please come in a style that does not bother you with dirt.
* There is also "If you get tired of it, it's over".
* Please take measures to prevent infection such as masks.
Holding period
2022/6/11
Open time
①09:30-10:30 (6 groups of parents and children)

②11:00-12:00 (6 groups of parents and children)
Venue
Kitakami City Cultural Exchange Center Sakura Hall

2nd floor Japanese-style room Shirayuri
Address
2-1-1 Sakuradori, Kitakami-shi
Parking
Yes (free)
Price
500 yen per child (free for children under 3 years old)
Contact
There are two ways to apply

① LINE (You can register LINE from the homepage)

② Email form from the homepage



Click here for other inquiries

Atelier of Tatsuko (Yoshiko Shimada)

withcolorshimada@gmail.com

080-5570-8140
HP
Click here for official website and other related sites

※Event information is subject to change. Please see the official website for details.