Taekwondo class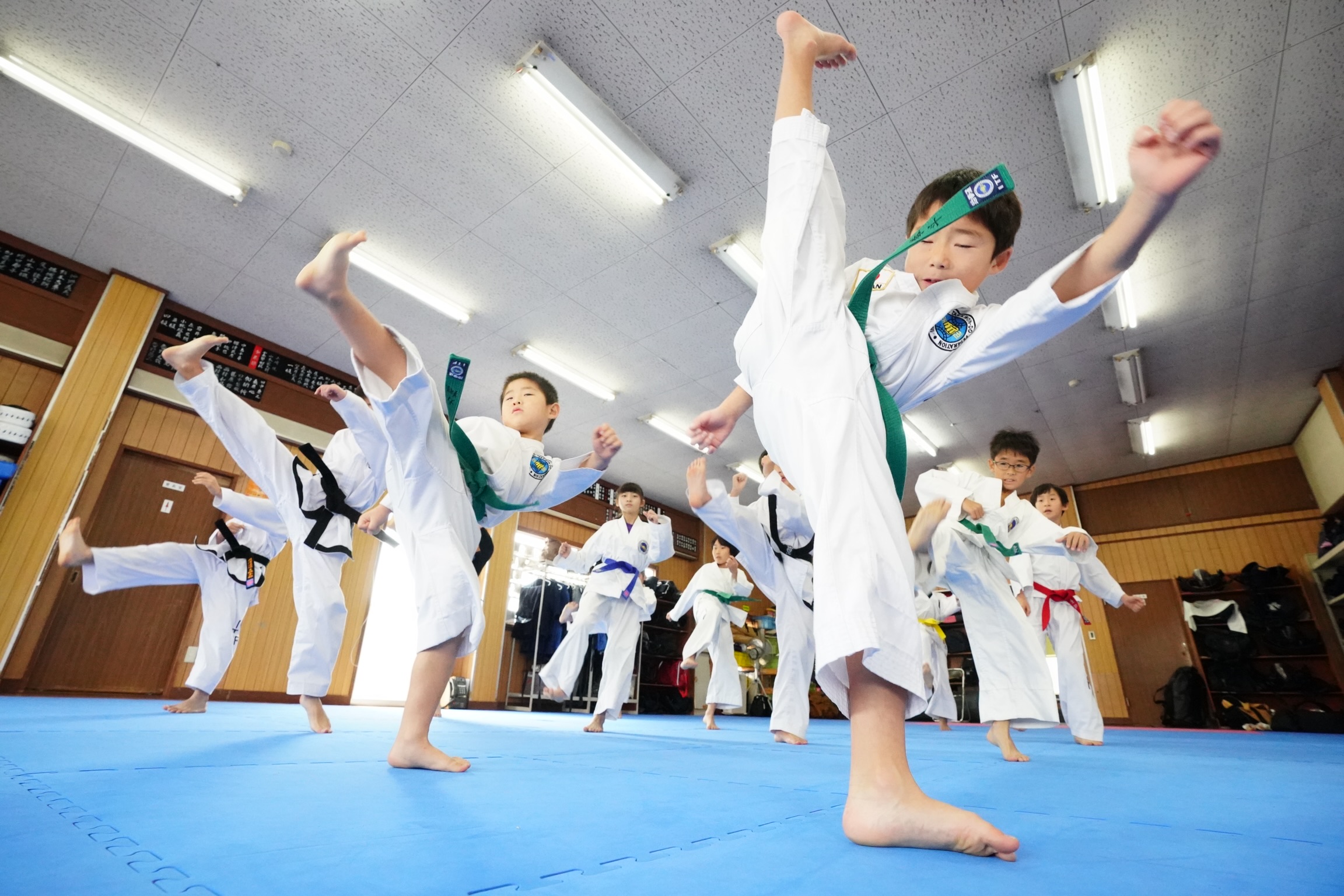 Would you like to try

Korean

martial arts

together?
When you think of taekwondo, you probably think of acrobatic techniques such as " heel drops ,'' ` `roundhouse kicks ,'' and " flying kicks .''
These techniques are only possible by making full use of your flexibility, core, and body's spring power.
Therefore, in classrooms and dojos that teach Taekwondo, a considerable amount of time is spent on flexibility and core training. On the other hand, I don't do much weight training. (Of course, there are people who do it because they like it, and people who do it for reinforcement.)
In addition, it is said to be extremely effective for beauty and health because it mainly involves aerobic exercise that burns fat by continuously applying light to moderate loads.
Taekwondo is written in Chinese characters as "Taekwondo''. Although it is a sports martial art that originated on the Korean Peninsula, it may be similar to ballroom dancing, gymnastics, or yoga. In addition, the number of people competing is not limited to Asia, but has spread all over the world, and it is also useful as a communication tool.
Life is fun when it starts with "I'm learning tae-kwon-do" and "so, cool!".
In the foreign martial art "Taekwondo"
Flexibility ↑, core ↑, style ↑ & stress relief !
Children develop their minds and bodies through martial arts!
And why not spend your days with clarity and sharpness ?
Kamakura City Tournament
ITF Taekwondo Okazawa Dojo☆Iwate is the Iwate branch of ITF Taekwondo, whose parent organization is "Okazawa Dojo☆Shonan" located in Kamakura City, Kanagawa Prefecture.
We are participating in Taekwondo, a learning cycle promotion project that supports the lifelong learning of Morioka citizens.
Event date1
2023/9/28
Event date2
2023/10/5
Event date3
2023/10/12
Event date4
2023/10/19
Event date5
2023/10/26
Open time
Thursday 18:00-20:00

It may be held irregularly on other days of the week. You can also go to your desired location.

Please contact us for details.
Target
Elementary school students to adults
Venue
"Kayoko Flamenco Studio"

It is located near the halfway point between Morioka Bus Center and Morioka Hachimangu Shrine on National Route 106.

Morioka Higashi Police Station Nakanohashi Police Box, Lawson Nakanohashi Dori 2-chome store, and Super Maruichi Nakanohashi Dori store are nearby.
Address
2-4-10 Nakanohashi Dori, Morioka City
Parking
There are several paid parking lots nearby.
Price
Experience: Free

Enrollment fee: 6,000 yen

Ticket participation: 9,500 yen (5 times)
Contact
Mail: itf.iwate@gmail.com

Instagram: itf.iwate