June Taekwondo Experience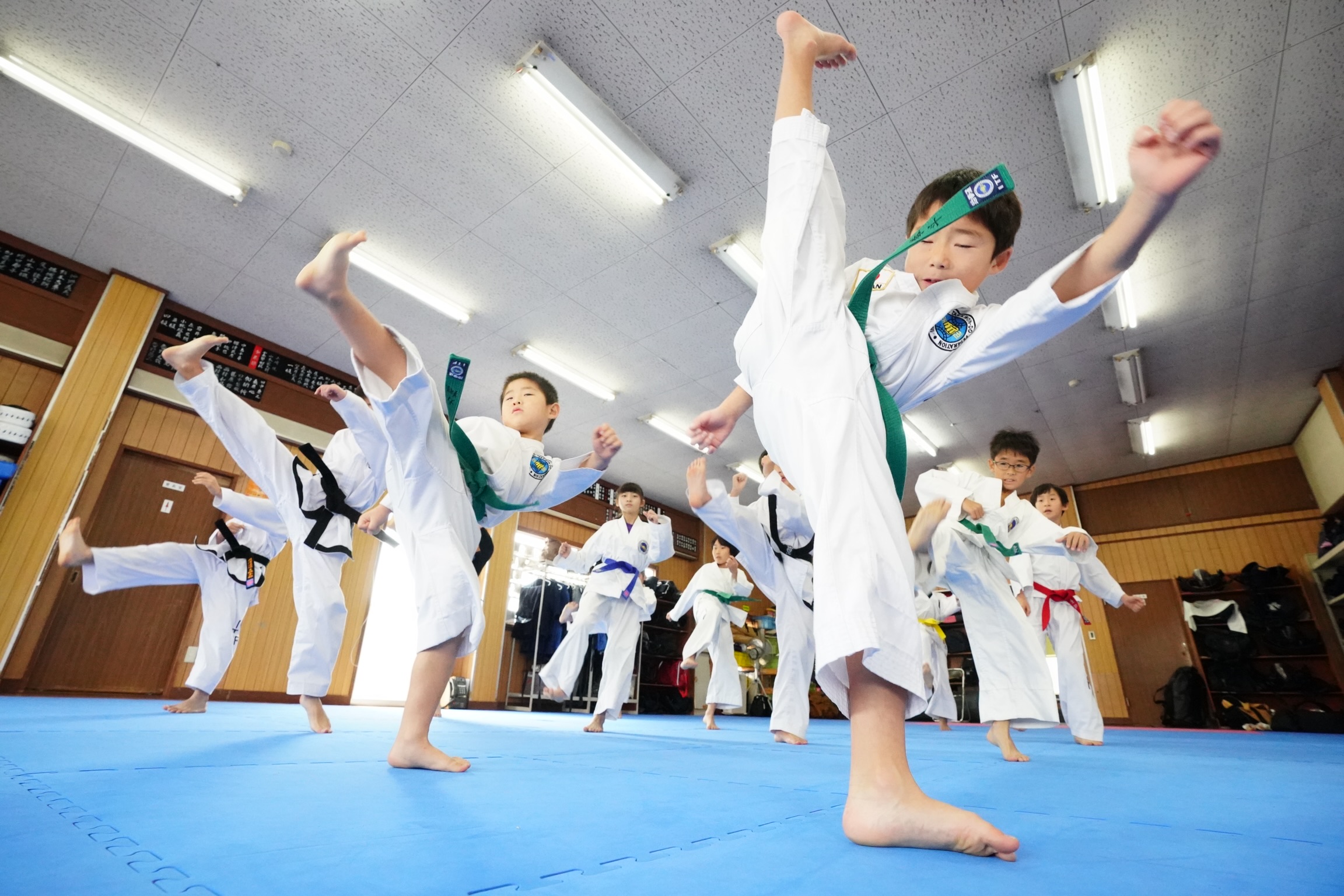 Don't you

want

new

stimulation

?
How are you all doing?
Flexibility ↑, trunk ↑, style ↑ & stress release with "Taekwondo" (Taekwondo)?
At the trial session, flexibility, basic techniques, mitt kicks, etc. will be performed.
Target: Elementary school students to the general public
Date: 12:00-14:00
Place: Yupiasu Morioka light exercise room
Capacity: 12 people
Clothes and belongings: Exercise clothes such as jerseys, towels for wiping sweat, drinking water such as tea and sports drinks that can be hydrated
Note:
・Remove precious metals such as accessories.
・Excessive nail art and nails that are too long should be trimmed for safety (manicure is fine)
Taekwondo has a strong image of acrobatic techniques such as " heel drop ", " roundhouse kick " and " flying kick " , but it is a technique that can be done by making full use of flexibility, trunk and body spring.
Therefore, in the classrooms and dojos where taekwondo is taught, a lot of time is spent on flexibility and core training. On the contrary, I don't do much muscle training. (Of course, there are people who do it because they like it, and people who do it for reinforcement.)
In addition, it is said that it is very effective for beauty and health because it mainly consists of aerobic exercise that continuously applies light to moderate loads and burns fat.
Taekwondo is written in kanji as "臆浆道". Although it is a sports martial art that originated in the Korean Peninsula, it may be similar to ballroom dancing, gymnastics, and yoga. In addition, the number of players is not limited to Asia, but spreads all over the world, so it is also useful as a communication tool.
Life that starts with "I'm learning taekwondo" and "so, cool!" is also fun.
Scene from the Kamakura City Tournament
ITF Taekwondo Okazawa Dojo ☆ Iwate is the Iwate branch of ITF Taekwondo, which is headed by "Okazawa Dojo ☆ Shonan" in Kamakura City, Kanagawa Prefecture.
Event date1
2023/6/18
Open time
12:00-14:00
Target
Elementary school student ~ normal
Capacity
12
Venue
Yupiasu Morioka Light Exercise Room, Morioka City Health Promotion Center Using Remaining Heat

See here for access information

http://www.yupiasu.com
Address
148-103 Kotorizawa, Ueda, Morioka City
Parking
Yes
Access
Take National Route 455 toward Iwaizumi-cho, go straight at the signalized intersection at the entrance of Shoen New Town, turn left at the next signalized intersection, and you will see a signboard.
Price
free
Contact
itf.iwate@gmail.com