Adept program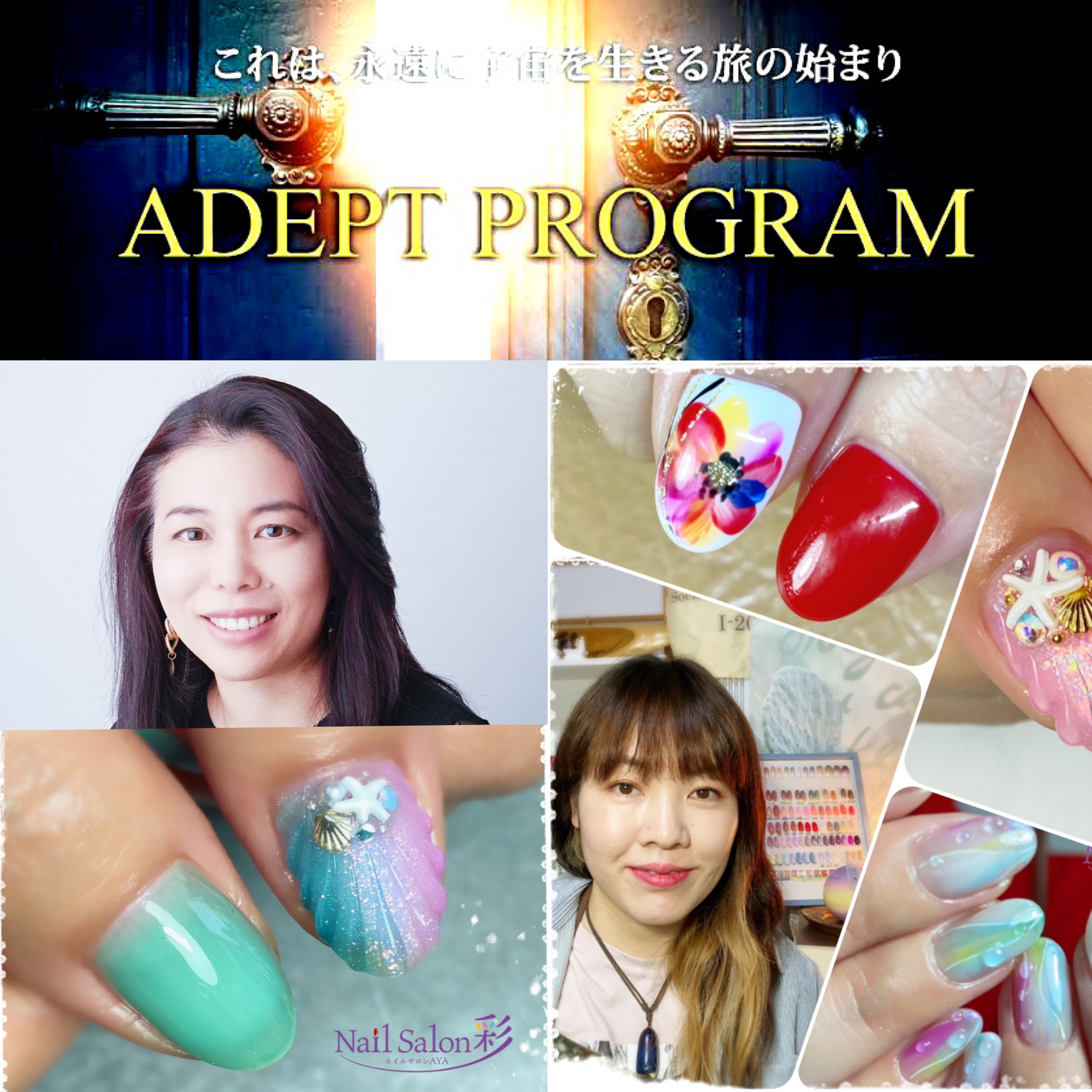 ⚜️ The best life starts from "here" ⚜️
Get results! Meaningful self-investment
Introducing the Adept Program ® ️.
https://ameblo.jp/yukarin8momoko/entry-12293326369.html
Far beyond the expectations that the brain can predict
If you have an exciting life
If you can experience unknown possibilities
Do you want to open that door?・ ・ ・
Alchemical Pass where the re-creation of life begins
Only the way of life and what was said
Routine everyday
Even if there is money, it remains unfulfilled
In a life that somehow ends
Have you ever wondered?・ ・ ・
A new generation seeking true freedom! Indigo too
Even adults who are not satisfied even if they get everything
Know the truth and transcend your existing self!
Not filled with material abundance
Correct the wrong self-image
The oldest royal school that awakens to the original self
To control life
First of all, "know yourself"
I can't reach it on my own, I'm still asleep
Let's open up more than 90% of the possibilities!
Open a new hole in your life
2 days to inspire you
True freedom that is not controlled by money or power
"It's here!
⚜️ What to tell in the program
・ About myself, who is unique
・ About higher self higher self
・ What is a mystery school?
・ About the guardian angel
・ About human potential and sacredness
・ Structure of the universe
・ Human energy structure
( Aura, chakra, ether, four majors, magnetism )
・ What you need to survive
・ Ancient wisdom Kabbalah
·meditation
・ Increase the vibration of space and place
・ What is true affluence?
・ About the wrong self-image and ego that were squeezed in during the growth process
・ Protect yourself from negative vibrations and evil spirits
⚜️ participation fee 8 Man'en
Please transfer in advance.
⚜️ Schedule
* Held at any time
* Subject to change.
① 1/14・15 ( Friday and Saturday )
1/14 days 19-21 pm
1/15 days 10-19 pm
② 1/15 · 16 (Saturday and Sunday)
🔷 venue Morioka city (①②)
I started a business from a housewife's self-nail
Nail school owner 💅 Aya-sponsored royal studies
https://instagram.com/nail_salon_aya?utm_medium=copy_link
④ 2/7 · 8 (Monday and Tuesday)
🔷 Venue Morioka City
⑤ 2/11 · 12 (gold ㊗️ Saturday) at 10-16
🔷 venue Takizawa City Anaguchi 271-8
④⑤ Start a business from a single mother
A manager who supports the therapist's entrepreneurship
Sponsored by body care salon MELISSA
https://melissa-aroma.com/73243/
2/9 – 10 (Mizuki)
🔷 Venue is being adjusted
DREAMS COME TRUE
⭐️ Life-changing power of all humankind
The best life that only those who haven't given up can get
😷 Request for cooperation in virus infection prevention measures 😷
We measure the temperature ( at the time of admission ) , disinfect hands, ventilate, social distance, and wear masks.
If you are not feeling well, please contact us.
Event date1
2022/1/14
Event date2
2022/1/15
Event date3
2022/2/7
Event date4
2022/2/9
Event date5
2022/2/11
Open time
It is held at your convenience.
Target
Anyone can participate
Capacity
It depends on the venue.
Venue
The venue is decided according to the number of people.

Please contact us.
Address
Morioka City or Takizawa City
Access
It depends on the venue.
Price
80,000 yen
Contact
Leading to a dimension that cannot be reached by oneself

Light Center NEFER (national business trip possible)
HP
Click here for official website and other related sites

※Event information is subject to change. Please see the official website for details.